The 18th Annual Tribeca Film Festival 2019 jury announced
Jurors include Angela Bassett, Rebecca Miller, Orlando von Einsiedel, Steve Zaillian, Chloë Sevigny, Debra Messing, Topher Grace, Famke Janssen, Drake Doremus, Maureen Dowd, Tig Notaro, Phoebe Robinso
4/16/2019, 10:37 p.m.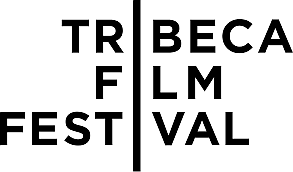 New York - The Tribeca Film Festival, presented by AT&T, announced the 2019 jury members who will select the winners in the film and immersive competition sections. The jurors will award work in ten different categories and honor new voices and prominent members of the creative community with unique art and monetary awards. This year's jury features acclaimed filmmakers, award-winning actors, noteworthy producers, and cultural leaders including Angela Bassett, Rebecca Miller, Orlando von Einsiedel, Steve Zaillian, Drake Doremus, Famke Janssen, Jenny Lumet, Tig Notaro, Chloë Sevigny, and more. The 18th annual Tribeca Film Festival takes place April 24-May 5 in New York City.
For Tribeca's 18th edition, more than 51 industry leaders were selected to honor feature length and short film categories, comprised of narratives and documentary films, as well as Storyscapes, the juried section of the Virtual Arcade, presented by AT&T. The jurors will also present the Tribeca X Award, celebrating excellence in branded storytelling at the intersection of advertising and entertainment. For the first time this year, Tribeca X will expand to four categories: best feature film, short film, episodic, and VR.
The Festival will also announce the winner of the seventh annual Nora Ephron Award, presented by CHANEL, created to honor the spirit and vision of legendary filmmaker and writer, Nora Ephron, which will be selected by a jury composed of esteemed group women whose works are respected in the creative community.
"At 18 we're proud of our lineup of talented and diverse filmmakers and welcome our extraordinary jury," commented Jane Rosenthal, Co-Founder and CEO of the Tribeca Film Festival.
The winning films, projects, filmmakers, actors, and storytellers in each category will be announced at the Tribeca Film Festival Awards ceremony at The Stella Artois Theatre @ BMCC TPAC on Thursday, May 2.
Following is a list of all 2019 Festival jurors and their respective categories:
Feature Film Competition Categories
The jurors for the 2019 U.S. Narrative Feature Competition section are:
● Jonathan Ames – Jonathan Ames is the author of nine books and the creator of two television shows, Bored to Death and Blunt Talk His novella, You Were Never Really Here, was recently adapted as a film, directed by Lynne Ramsay and starring Joaquin Phoenix.
● Cory Hardrict– Cory Hardrict has an impressive film career spanning over 10 years. He currently stars on the series The Oath for Crackle and will next be seen in the film The Outpost with Scott Eastwood. He will star and produce the film.
● Dana Harris – Dana Harris is the editor-in-chief of IndieWire.
● Jenny Lumet – Jenny Lumet is the author of Rachel Getting Married for which she received the 2008 New York Film Critics Circle Award, 2008 Toronto Film Critics Association Award, and 2008 Washington D.C. Film Critics Association Award and NAACP Image Award.
The jurors for the 2019 International Narrative Feature Competition section are:
● Angela Bassett – Actress (What's Love Got to Do With It, Black Panther), director (Whitney, American Horror Story), executive producer (9-1-1 and Otherhood).