The 18th Annual Tribeca Film Festival 2019 jury announced
Jurors include Angela Bassett, Rebecca Miller, Orlando von Einsiedel, Steve Zaillian, Chloë Sevigny, Debra Messing, Topher Grace, Famke Janssen, Drake Doremus, Maureen Dowd, Tig Notaro, Phoebe Robinso
4/16/2019, 10:37 p.m.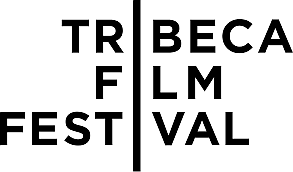 ● Famke Janssen – Famke Janssen is an award-winning Dutch actress, director, screenwriter, and former fashion model, internationally known for her successful career in both feature films and on television.
● Baltasar Kormákur – Baltasar Kormákur is an Icelandic director and producer. His 2012 film The Deep was selected as the Icelandic entry for the Best Foreign Language Oscar at the 85th Academy Awards. He is best known for directing the films 101 Reykjavík, A Little Trip to Heaven (starring Julia Stiles and Forest Whitaker), Jar CIty, Contraband, 2 Guns (starring Mark Wahlberg and Denzel Washington), Everest (starring Jason Clarke, Jake Gyllenhaal and Josh Brolin), and The Oath which premiered at Toronto in 2016. His most recent film, Adrift (Shailene Woodley, Sam Claflin) premiered in June 2018.
● Rebecca Miller – Rebecca Miller is an award-winning filmmaker and author. She is the writer and director of six feature films: Angela (1995), Personal Velocity (2002), The Ballad of Jack and Rose (2005), The Private Lives of Pippa Lee (2009), Maggie's Plan (2015), and Arthur Miller: Writer (2017).
● Steve Zaillian – Steve Zaillian won an Academy Award for his screenplay of Schindler's List. Other screenplays include Awakenings, American Gangster, The Falcon And The Snowman and The Girl With The Dragon Tattoo. He is also a prolific director (Searching For Bobby Fischer, A Civil Action and HBO's The Night Of).
The jurors for the 2019 Documentary Feature Competition section are:
● Drake Doremus – Drake Doremus is a filmmaker who has made nine feature films, most notably the Sundance Grand Jury Prize winning Like Crazy.
● Robert Greene – Robert Greene's films include Bisbee '17, Kate Plays Christine and Actress. He writes for Sight & Sound and is the Filmmaker-in-Chief for the Murray Center for Documentary Journalism at the University of Missouri.
● Julie Goldman – Julie Goldman is an Oscar-nominated and Emmy Award-winning producer and executive producer of documentary feature films and series. Julie has had over 30 films screen at the Tribeca Film Festival, including: this year's opening night film, The Apollo, One Child Nation, Life, Animated and The Kill Team.
● Andrew LaVallee – Andrew LaVallee has been an editor and reporter at The Wall Street Journal for 13 years, most recently serving as culture editor in New York, where he led coverage of film, TV, art, books and music. He previously worked in Hong Kong, editing lifestyle and cultural coverage for Asia. Before journalism, he worked in web development and for Yoko Ono. He is a graduate of Oberlin College and Columbia University.
● Cheryl McDonough – Cheryl Horner McDonough is a two-time Emmy Award winning documentary director and producer. She created countless youth-oriented documentaries for MTV, produced the Emmy-nominated independent film Bean, and recently directed Katie Couric's documentary series for Nat Geo, America Inside Out. Cheryl is currently in post-production on a feature length documentary about the gun reform movement arising out of the tragic 2018 school shooting in Parkland, Florida.
The jurors for the 2019 Best New Narrative Director Competition section are: