District 202 students, families invited to learn about mindfulness
4/16/2019, noon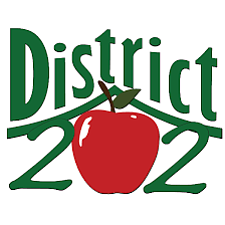 Plainfield – Much as "you are what you eat," scientists now believe that your brain is what you think.
District 202 students and families are invited to a special program on Tuesday, April 23, 2019 exploring the concept of "mindfulness" – the idea that what we focus on, think about and repeatedly do can literally change the structure of our brain.
This free program will be held from 5:30-6:30 p.m. in the auditorium at Plainfield North High School, 12005 S. 248th Street, Plainfield. It is presented by the District 202 P.R.I.D.E. (Parents Recognizing Individual Development Excellence) gifted education committee.
Counselor, consultant and mentor Todd Fink will share information about how people can direct their own brain development by being aware of one's thoughts and paying attention in the present moment without judgment.
Research and therapeutic practice suggest that such awareness helps physical and emotional well-being and improves one's ability to find inner calm. Fink will discuss three mindful qualities: intention, non-judgment and acceptance.
Fink is an artist, thinker, speaker and social and environmental activist with nearly 20 years of clinical experience as an associate of Linden Oaks Behavioral Health, according to his website.
He holds certifications in addiction counseling and mindfulness meditation and has psychology and music degrees from Georgetown University.
Fink has consulted and mentored for Fortune 500 companies, non-profits, schools and governments, according to his website.