Wayne's Words: Did you Vote?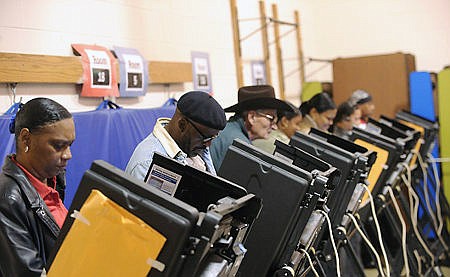 The Consolidated election results will not be official until April 23 when all of the ballots not counted on election night are audited and certified. The outcomes for Joliet's City Council newly-elected members will be recognized at the May 6 council meeting. There will be some pomp and circumstance, no doubt, but there will only be one new addition to the City Council, Sharon "Sherri Reardon. She replaces John Gerl, who did not run for reelection.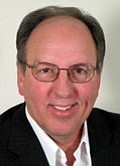 Mayor O'Dekirk ran unopposed and totaled just under 7500 votes on election night. That's slightly more votes than four years ago when he captured 52 percent of the vote in a three-person race for mayor. Money spent for the 2019 O'Dekirk campaign was slightly higher than in 2015 ($48,728 v. $45,174) even though he was unopposed. Prior to the 2015 Joliet City Council election, while voting patterns were relatively similar, campaign fund expenditures were typically in the $20,000 or less range for mayoral candidates.
Compare those results to the king of mayoral elections in Will County and the State of Illinois outside of Chicago, Bolingbrook Mayor Roger Claar. He barely won his last election in 2017 so he did not need to campaign for mayor this election cycle, but still spent almost $112,000 according to the most recently filed Illinois State Board of Election report. Claar spends about $50,000 or more each reporting quarter whether he has an election or not. He's quite a campaigner for the six or seven thousand votes he gets every mayoral election.
Incumbents Larry Hug, Pat Mudron, and Terry Morris had little trouble winning their Council races without spending large sums of campaign funds. Reardon spent almost $19,000 for her 756 votes to Mutz's $16,842 and the 560 votes he garnered. The race for District 4 between Bettye Gavin, Damon Zdunich and Janes Foster promised to be the most competitive but only turned out 1,184 votes combined for the candidates. Gavin's 520 votes cost her campaign over $12,000. Foster reported only $100 in his campaign fund and Zdunich did not file a campaign report with the State.
Voter turnout in Joliet was small but candidates collectively spent over $150,000 to get elected. Most of those dollars came from city unions and employees according to campaign reports. Large amounts of campaign money also came from labor unions. The turnout in Will County was just over 13 percent. The turnout in Joliet's campaign for City Council was as low as 5 percent in many precincts. Less than 8,000 people voted in a municipality with over 145,000 people.
Did you vote?
One last thing…the fifteenth anniversary of a destructive tornado that hit Joliet on April 20, 2004 is this coming Saturday. The F-1 tornado struck Joliet just before dusk on that Tuesday evening. The same storm system hit Utica with a tornado that killed several people seeking shelter in a restaurant basement when the building collapsed in the storm. Fortunately, there were no deaths or injuries in Joliet from the storm, but extensive damage occurred in the 600 block of Western Ave. I remember it well because my wife and I were home that Tuesday evening when it severely damaged our home on Western.
Another anniversary is coming up on May 2. April 14 is the 154th anniversary of President Abraham Lincoln's assassination. On April 21, 1865 the Abraham Lincoln Funeral Train left Washington, D.C. on a historic trek of almost 1700 miles across the country before arriving in Springfield, Illinois where he was buried in Oak Ridge Cemetery. The City of Joliet was a stop on that 12-day procession. The train arrived in Joliet just before midnight on May 2, 1865. According to the timetable of the Chicago and Alton Company it was due in Joliet from Chicago at 11:15 PM. Several thousand people (one estimate was 12,000) met the train to pay their last respects to the assassinated Lincoln. The train depot at that time was located across the street from what is today's Joliet Route 66 Stadium. This was prior to the present-day elevated train tracks. Two Joliet newspapers, the Joliet Republican and the Joliet Signal, reported the somber crowd listened to "solemn anthems sang by a choir and mournful dirges played by the Joliet Cornet Band."
Stay tuned…
Contact Wayne at wayneswords@thetimesweekly.com