NASCAR Geoff Bodine to headline Race Fan Rally in downtown Joliet
4/23/2019, 10:35 p.m.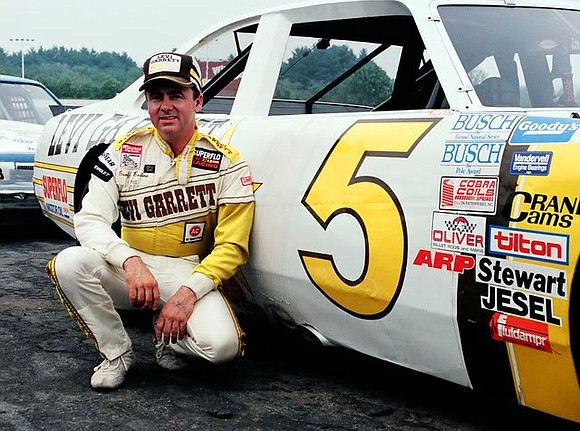 The Joliet City Center Partnership (CCP) announced that legendary NASCAR driver Geoff Bodine will be the main attraction at June 26th's annual Race Fan Rally event sponsored by Hawk Chevrolet Cadillac in Downtown Joliet. Bodine will be available for autographs, pictures, and special interview and Q&A sessions at the event.
"We're thrilled to have such an accomplished driver as Geoff coming to Joliet for Race Fan Rally this year," said Lauren Las, Marketing & Event Manager at the CCP. "Race Fan Rally is always a great time with live music and cars on display, and this year we really wanted to bring in someone who would be a big draw for race fans."
Bodine, who retired in 2012 after twenty-seven years of racing, was named as one of NASCAR's 50 Greatest Drivers and ranked number five on NASCAR's Modified All-time Top 10 Drivers list. He won the 1986 Daytona 500 and was named the 1982 Winston Cup Series Rookie of the Year. In 1992, Bodine founded the Bo-Dyn Bobsled Project, Inc. to design and manufacture US-built sleds for Team USA. Bo-Dyn racing sleds have won six Olympic medals, including two gold medals.
Race Fan Rally will feature live music from Strung Out and SEMPLE featuring lead singer Keith Semple, formerly of 7th Heaven. The event will also have activities for kids and adults alike, including a racing simulator, inflatables, show cars & classic cars, prize raffles, and more.
Race Fan Rally is an annual event put on by the Joliet City Center Partnership along Chicago Street in Downtown Joliet. Race Fan Rally is hosted by Scott Slocum and Michael Guglielmucci and sponsored by Hawk Chevrolet Cadillac.
Race Fan Rally is one of many downtown events produced by the Joliet City Center Partnership in order to showcase and promote downtown businesses and boost community pride among Joliet residents and visitors. For more information about this summer's events in Downtown Joliet, visit jolietdowntown.com.