Magazine highlights student's love for space
4/24/2019, 8:23 p.m.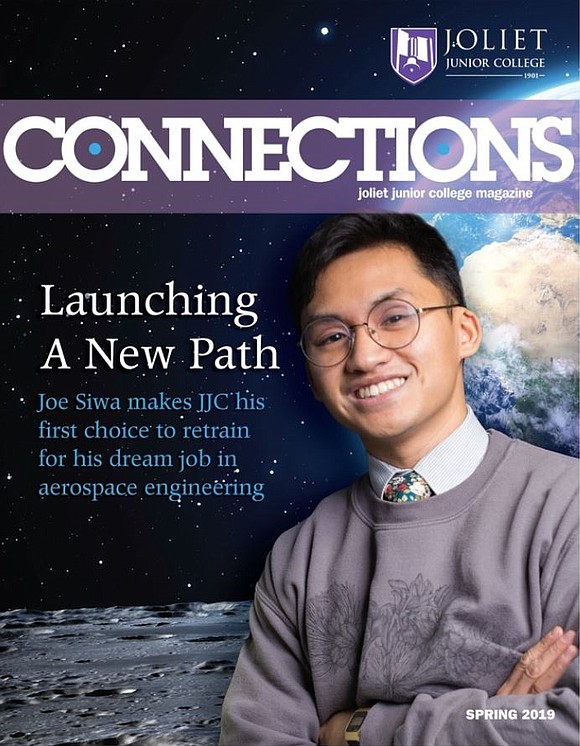 The Spring 2019 Connections Magazine, prepared by the Joliet Junior College Communications and External Relations Department, is now available for online viewing. Print copies will soon be distributed throughout the community.
In this issue, you'll learn about a student's path toward aerospace engineering, a bilateral amputee's quest to help others, and new opportunities for returning adult students. We invite you to explore these stories and many others to learn how JJC programs, students and employees are making an impact.