USF receives funding for water program
4/24/2019, 8:26 p.m.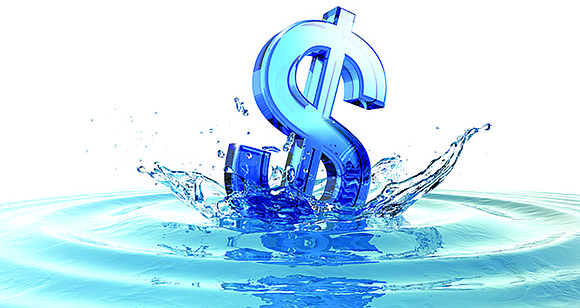 Joliet - The University of St. Francis (USF) has been named a grant recipient through Illinois American Water's 2019 Environmental Grant Program. USF was one of ten grant recipients named from a statewide applicant pool. USF will use its $228 grant to purchase two rain barrels and three soaker hoses so that its employee garden at the university's St. Clare campus located at 1550 Plainfield Road in Joliet can be primarily sustained by rainwater. "The idea behind the request for the rain barrels is to make the garden more self-sustainable by collecting its own water instead of using the university's water system.
The university will also will receive funding for three soaker hoses for the garden, which will allow for less water to be used more efficiently by watering close to each plant instead of watering the whole plot," said Jessica Conte, USF marketing project manager and one of the garden's organizers. USF plans to purchase and install the rain barrels and soaker hoses in May. The 20' x 20' garden, established in the spring of 2018, was an effort to increase the university's sustainability efforts while also providing employees and students an area to explore their interests in agriculture. In addition, the garden heeds to one of the university's core values – service – by periodically donating a portion of the garden's harvest to a local food pantry.
The harvest is also available to students and employees and promotes St. Francis of Assisi's love of the natural environment. "The garden supplies fresh produce grown without pesticides to the campus, which is free for all. The garden is one of many benefits for employees and students. All are welcome to partake in any part of the garden, by either planning, maintaining, or just enjoying it and its produce. It also provides a way to give back to the community and help those in need," Conte said. The effort to transition the employee garden to a self-sustainable model is the latest of many sustainability initiatives at USF. Other efforts in recent years include creation of a bee and butterfly garden and the installation of on-campus water bottle refilling stations.
According to their website, amwater.com, "Illinois American Water, a subsidiary of American Water, is the largest investor-owned water utility in the state, providing high-quality and reliable water and/or wastewater services to approximately 1.3 million people. American Water also operates a customer service center in Alton and a quality control and research laboratory in Belleville. Since 2009, the Illinois American Water's Environmental Grant Program has awarded more than $222,000 to fund over sixty projects dedicated to water protection."