Wine of the Week – Caleb Leisure Syrah - $26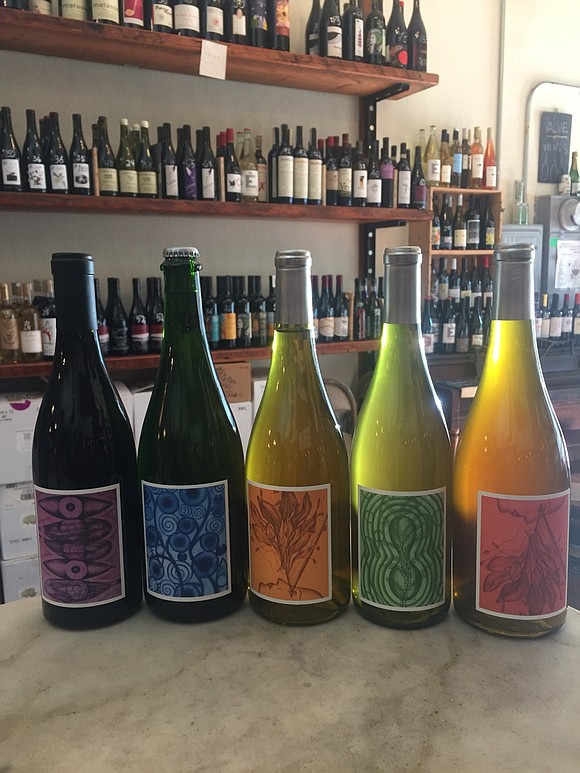 Natural and Organic wines are big for summer. Besides their general appeal from their producer's sustainable practices, the wines have a clean, fresh taste, which fully expresses their varietal characteristics with little interference from their makers.
Caleb Leisure is one such winemaker. His wines are grown primarily in the Sierra Foothills of Northern California and all of his grapes are organic. After interning with natural wine producers in France Caleb completed his studies in the Languedoc-Roussillon and Jura regions of France. After two years, he decided that wine was his calling and struck out on his own. The results are fruit forward wines that express the mineral rich soils from which they come and the ideal grape growing climate of the region.
Caleb Leisure Syrah is a red wine grown in the Fountain grove District, an historic area northeast of Santa Rosa, California, the undeclared capitol of Sonoma County wine country. The rich, red volcanic soils are loaded with minerals that give the wine structure and backbone. The natural fruit just gushes out of every sip. Fresh, crushed rose petals and violets are the first thing you smell, followed by flavors of tart, red plums and hints of wild raspberries and anise.
Undertones of Allspice and sandalwood give subtle hints of new and neutral oak barrels used for aging and then rounding out the flavor to a well-balanced smoothness. Caleb's French winemaking roots are evident in his subtle approach, which produces a wine of uncommon delicacy and eloquence. This is a good wine for the flavors of summer at a price that could make it a frequent guest at your al fresco dining table.