Joliet Central students compete in 2019 State Drafting Competition
4/29/2019, 8:51 p.m.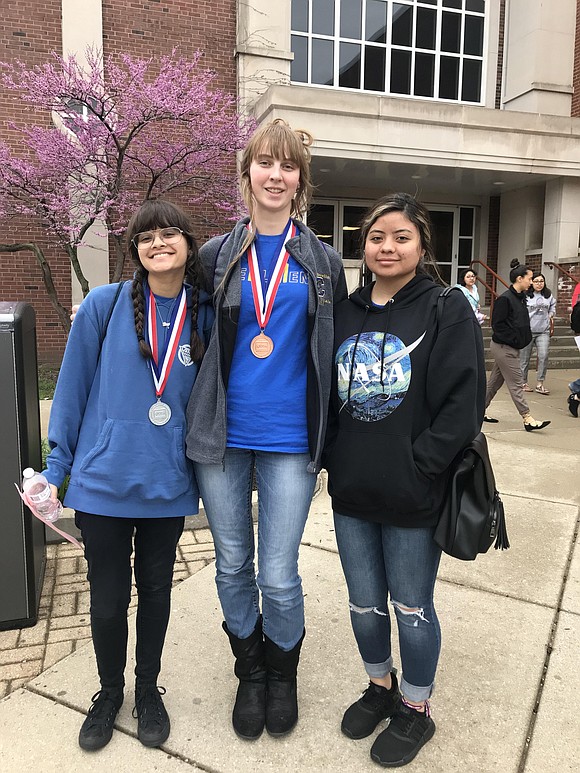 On Saturday, April 27, 2019, three Joliet Central High School students competed in the 42nd annual Illinois Design Educators Association (IDEA) State Drafting Competition at Illinois State University. Over 900 students competed in the regional competition and 200 hundred of those advanced to the state competition this year.
Each student had 2 hours to complete an industry related problem or scenario. Abigail Portillo competed in the 2D Architecture Division, Kora Bernhard placed 3rd in the Machine CAD division, and Hanah Narine placed 2nd in the 3D Architecture division at this year's state competition. The students were coached by Joliet Central STEM Instructor Dale West.
West said, "I am very proud of all of my students who competed in both the regional and state competitions. Many of the common characteristics I witnessed within this group of students were dedication, perseverance, and creativity."