IDSA selects Joliet West Speech Team Head Coach
4/30/2019, 6:55 p.m.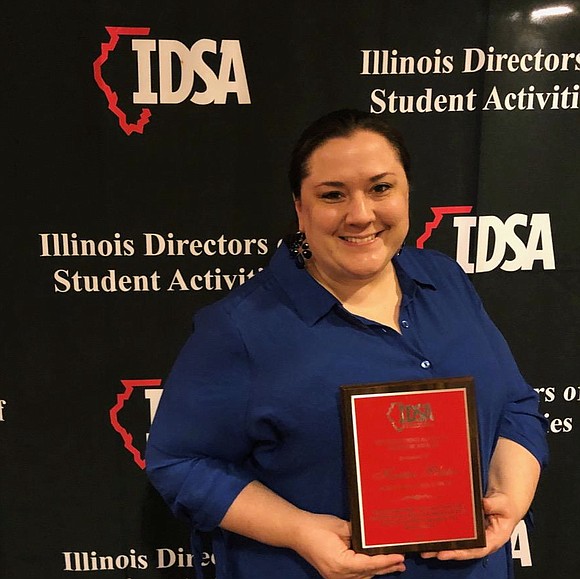 The Illinois Directors of Students Activities (IDSA) recently recognized Kristin Blake, Speech Team Head Coach from Joliet West High School, as an Outstanding Activity Advisor of the year. She was one of three activity advisors across the state to be recognized. Blake was nominated by Joliet West High School Assistant Principal/Activities Director Jo Wooten.
According to Joliet West Wooten, Mrs. Blake has created one of the most competitive Speech Teams in the State of Illinois. Before she took over the program, the team had few members. It now has over forty. The team has won several conference titles, tournament championships, and has represented Joliet West proudly at the IHSA State Speech series.
Blake said, "I feel incredibly honored to be recognized for a career that has already brought me so much joy."
IDSA's mission is to encourage students to involve themselves in Student Activity programs.