Wayne's Words: What's in a fact?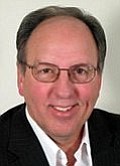 It's not always easy to know the facts. That's a phrase we all hear frequently. The initial reaction to that expression is often times one of skepticism because the facts are thought to be based on proven data. The facts may depend on how they relate to the circumstances being presented. For instance, over the last couple of weeks I read two articles in two different publications about how the new minimum wage laws implemented in some states will affect employers. One article said an increased minimum wage will cause employers to reduce their work force due to the increased cost of wages. The other article said many employers are offering wages above the minimum requirement due to the labor shortage.
Both articles were backed up with factual data that proved each article's premise. It reminded me of the glass half full versus the glass half empty comparison. More to the point might be that one's perception of the facts depend on which end of the elephant a blindfolded person is examining. (Or which end of the donkey, depending on your political persuasion).
Sometimes the "facts" can be presented in such a way that cast doubt on a given set of circumstances. For instance, there was a local media report last week implying that City Councilwoman Sherri Reardon's acceptance of a $200 campaign donation from local car dealership owner, Terry D'Arcy, would cause her to, somehow, throw city business to the dealership. Wow! That's a stretch.
The fact is D'Arcy did contribute $200 to the campaign. That amounts to less than one percent of the $23,000 Reardon's campaign spent on her election. D'Arcy contributes to many activities in Joliet and surrounding areas that benefit many causes, including political campaigns. In the course of researching political campaign disclosure documents one would discover many contributions to various campaigns come from trade unions, municipal employee unions, local and sometimes distant businesses, and even individuals, although that's less common to any significant degree.
As to Mr. D'Arcy's campaign contributions in the last election, it should be noted he also gave $1,000 to Mayor Bob O'Dekirk, $500 to Councilman Pat Mudron and $500 to Councilwoman Betty Gavin. According to the latest Campaign Disclosure Reports, none of the other City Council candidates, winners or losers, got any campaign cash from D'Arcy. Maybe next time.
Speaking of financial reports, it has been over six weeks since the last Overtime Budget Status Report has been on the City Council's agenda. That report shows that almost 55 percent of the City of Joliet's $6.1 million overtime budget has been spent. The last report covers just over 4.5 months of the current fiscal year. The report is prepared by the City's Finance Department. They must be swamped because the Finance Department has already spent over 80 percent of their share of overtime dollars. The report indicates the Fire and Police Departments, Public Works, and Public Utilities departments are over budget by 50 percent or more with more than seven months left in the fiscal year.
One last thing… the issue of who gave campaign contributions to Councilwoman Reardon was triggered by her suggestion that Joliet's per galleon gasoline tax be increased. Is that awful? Many reacted the same way when the State of Illinois increased the per galleon state tax by nineteen cents, a 100 percent increase. It may sound like a big increase but the bottom-line cost doesn't seem so bad if it repairs our roads and bridges. For example, if you drive a vehicle 15,000 miles per year and only get about 18 miles to the gallon you will be on the hook for about 43 cents a day based on the new state tax increase. The per gallon tax increase is double what it was before July 1. How you perceive the increase all depends on how you see the "facts."
Stay tuned…
Contact Wayne at wayneswords@thetimesweekly.com