Legislation to modernize search for missing persons now law
8/13/2019, 9:30 p.m.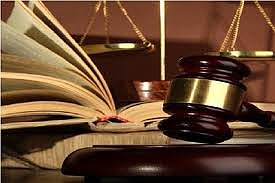 A new law will modernize the search for missing persons and ensure law enforcement professionals have all the up-to-date tools and databases available to help locate missing persons.
"As a local prosecutor, I saw firsthand how technology can help save lives, put criminals behind bars and make our community safer," said State Rep. John Connor, D-Lockport, a supporters of the bill. "This legislation is about ensuring that when we search for missing people, we pool our resources, and make the search national as soon as possible when the situation warrants. When lives are on the line, we need to ensure we are dedicating every available resource to bring missing persons home safely and swiftly."
The House Bill 2708 will require law enforcement agencies to share information regarding DNA testing in missing persons cases in the NamUS national database. This federally-funded database is free for law enforcement, and acts as a national clearinghouse for missing persons and unidentified bodies, so that any law enforcement, or family members, can provide information and search for information in the same place. The bill received bipartisan support and was signed into law last week.
"Finding people who have gone missing is difficult, but there are modern tools that will make that easier," Connor said. "This legislation is about ensuring those tools are utilized. When it comes to saving lives and reuniting people with their families, we can't afford to overlook any potential source of help."