New Costco wins with tax incentive
Madhu Mayer – news@thetimesweekly.com | 8/13/2019, 9:11 p.m.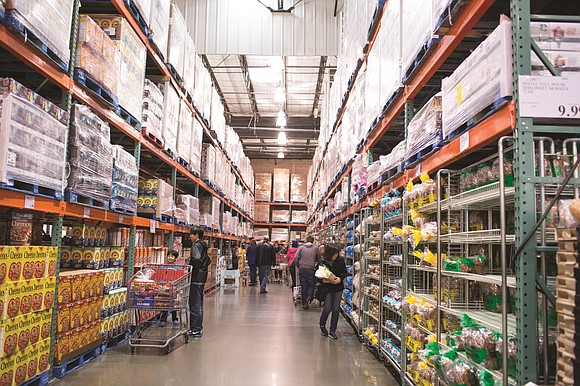 The Village of Plainfield is making Costco an offer it cannot refuse.
The Plainfield Village Board approved the sales tax revenue agreement with Costco, which could net the wholesale giant $2.5 million in sales tax rebates. The agreement starts when Costco opens its doors to the public or Dec. 1, 2022, whichever comes first.
Jake Melrose, economic development manager for the village, said the sales tax rebate is proposed at a 50/50 split of sales tax produced with a maximum of $2.5 million or 15 years, whichever comes first.
Melrose estimates the agreement will be paid in full by the fifth or sixth year from the date of opening. During the rebate timeframe, staff projects the village will receive $400,000 to $500,000 in sales tax revenue and more than $1 million after the incentive is completed.
Costco is part of the proposed planned development for commercial projects, known as the Boulevard, on 170 acres at the northwest corner of Route 30 and I-55 interchange. Costco is planning to construct a 153,000-square-foot warehouse on 18 acres.
The Plainfield and Joliet municipal boundary with the City of Joliet encompassing 21 acres of development located along the frontage of Route 30 bisect the Boulevard project area.
Village resident Daryl Wisnewski expects Costco to spur sales dollars for Plainfield.
"Having a business-like Costco is huge for Plainfield," he said. "We are not having a new mom and pop store that can close. A major anchor like Costco is going to attract so many people to our area, creating additional sales dollars from people frequenting restaurants and bars."
The village's and Joliet's Plan commissions have both recommended approvals for the commercial proposal. An intergovernmental agreement has also been reached between the two communities. The agreement stipulates that both communities must require the developer to construct the Boulevard roadway as the main arterial to the project area.
Excluding the Costco development, the master plan for the Boulevard project provides over 230,000 square feet of retail/hotel development on the Plainfield side of the boundary.