Wine of the Week – Mont Verrier Beaujolais – Villages $24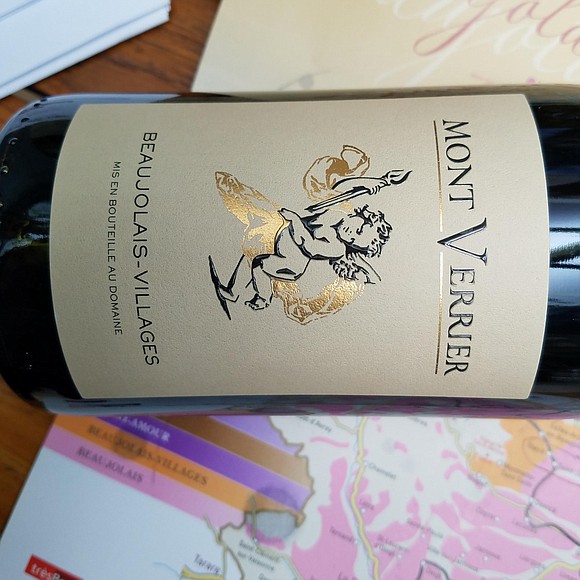 Gamy is the famous grape of the Beaujolais in France. A variety of grape that offers fresh, red-fruit taste and hints of licorice and candied cherries, it delivers a delightful blend of concentrated fruit flavors without being heavy. That makes it perfect for lighter, summery foods and perfectly delicious served lightly chilled. In fact, its preferred that way. In France, Gamay's homeland is in the Beaujolais. Nowhere is it more beautifully expressed than at the Domaine Du Mont Verrier.
The wine has a lovely floral character that just hits you in the nose when you first greet it. From there, the wines just opens up to reveal some beautiful fruit flavors that make it the perfect accompaniment for summer salads and seafood. Almost anything on the grill, especially grilled salmon and a mix of grilled vegetables and fruit salads and light, soft cheeses are the great match for party in the backyard or on the patio or terrace. The wine in spite of its light texture, has a surprising complexity. I liked it because its so easy to drink and goes with just about anything. In fact, if you have friends who say they don't like red wine, have them try this one. They'll be pleasantly surprised.