Dr. Mitchem opens 2019-2020 with classroom visits on the First Day of School
8/20/2019, 8:47 p.m.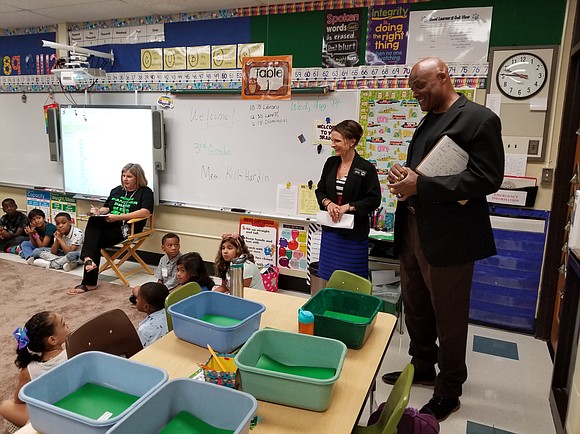 The 2019-20 school year will be a bittersweet year for Valley View School District Superintendent of Schools Dr. James A. Mitchem, Jr. After four decades of service to the VVSD community, Dr. Mitchem will be retiring at the end of this school year. Dr. Mitchem spent his last first day of school visiting classrooms with Asst. Superintendent Mrs. Rachel Kinder.
The VVSD Board of Education is currently conducting the search process to identify and hire Dr. Mitchem's successor and will complete that process later this school year.