Illinois Lottery reports record contribution for education funding
8/28/2019, 10:25 p.m.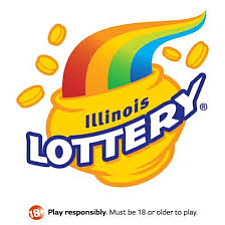 As students across the state head back to school, the Illinois Lottery announced today a record $731 million contribution to the State of Illinois' Common School Fund for Fiscal Year 2019, which ended June 30.
The $731,250,000 Common School Fund contribution for FY19 is 1.7% higher than the FY18 contribution of $719 million. In addition to the money generated for K-12 public education in Illinois, the Illinois Lottery also transferred $4 million for specialty causes, including Illinois veterans' services, the fight against breast cancer, multiple sclerosis research, Special Olympics training programs, police memorials and assistance for people living with HIV/AIDS. The Illinois Lottery's FY19 contribution to the Capital Projects Fund and FY19 final sales figures have not been determined.
"The Illinois Lottery's mission is to maximize revenue in an ethical and socially responsible manner to benefit schools, capital projects and specialty causes. To that end, the Illinois Lottery has contributed more than $21 billion in revenue to help fund education in Illinois and hundreds of millions of dollars more for capital projects. Over $50 million has been generated for specialty causes," Illinois Lottery Acting Director Harold Mays said. "Our ambition is simple: Create meaningful returns to the state and make Illinoisans proud of the Lottery."
The Illinois Lottery also supports local businesses throughout Illinois. In FY19, the Lottery paid $165 million in commissions and selling bonuses to the more than 7,200 Lottery retailers. The Lottery also paid $1.9 billion in prizes to winners across the state.
With annual ticket sales of approximately $3 billion, the Illinois Lottery is one of Illinois' top five revenue sources. In Fiscal Year 2018, 54% of all gaming revenue came from the Illinois Lottery.