Wayne's Words: Joliet City Manager Merry-Go-Round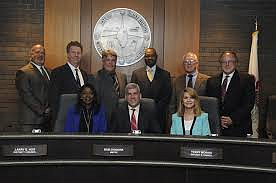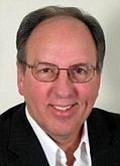 Unless you always pay attention to city government regularly you might find recent deliberations regarding Joliet's City Manager position somewhat troubling. Watching the Joliet City Council debate the issue has been a real head spinner the last few months. According to all accounts, and the personal affirmations of several Council members, they are all on board for the betterment and advancement of the City of Joliet. Maybe, but there is one city issue they all seem to be struggling with. To wit, who will be the next City Manager?
It all began quite innocently two years ago with the public announcement that then City Manager Jim Hock was going for retirement and the search was on for his replacement. City Attorney, Marty Shanahan, served as interim City Manager until a replacement was hired. The City Council employed a recruiting firm to locate the most qualified individual available. After a relatively short search, the council chose an individual with all the qualifications desired in a City Manager. His name was David Hales.
Hales lasted less than a year and left a trail of woe and a hefty financial settlement as well. Shanahan again stepped in as the interim manager but this time the Mayor wanted to skip the recruiting process and hire him as permanent City Manager. A majority of the City Council objected, Shanahan was removed as interim manager again and Steve Jones, who was, according to his job description, the Assistant City Manager (don't ask, it's too confusing). He took over as Interim City Manager.
He really didn't want the job, so the Council members who didn't want Shanahan decided to offer the interim job to former City Manager Jim Hock, who decided he didn't want to be retired anymore. He wanted too much money, however, and the City Council decided not to hire him. The recruiting firm who brought Hales to Joliet was contacted about the dilemma facing the Council's city manager issue and advised the Council to wait at least six months before searching for a new city manager. The recruiting firm offered a reduction in their fee if they were hired again for the search because Hales didn't last a full year on the job. Probably part of their guarantee, I guess.
The recruiting firm, GovHR, subsequently withdrew the offer of a reduced fee because they didn't like the attitude displayed towards them by some of the council members. The City Council has now decided to recruit a new City Manager using in-house City Hall resources. Steve Jones, the interim manager who still insists he doesn't want the job, is confident the task can be accomplished efficiently, effectively and economically. In just over two years, Joliet has had two City Managers, one Assistant City Manager, and three Interim City Managers and possibly another City Manager. Jones, of course, has served in the dual role of assistant and interim city manager. It's possible I missed something in my analysis, so please don't hesitate to comment regarding the City Manage merry-go-round.