Big Brother's Big Sister's more than mentors
Madhu Mayer mm@thetimesweekly.com | 12/3/2019, 10:04 p.m.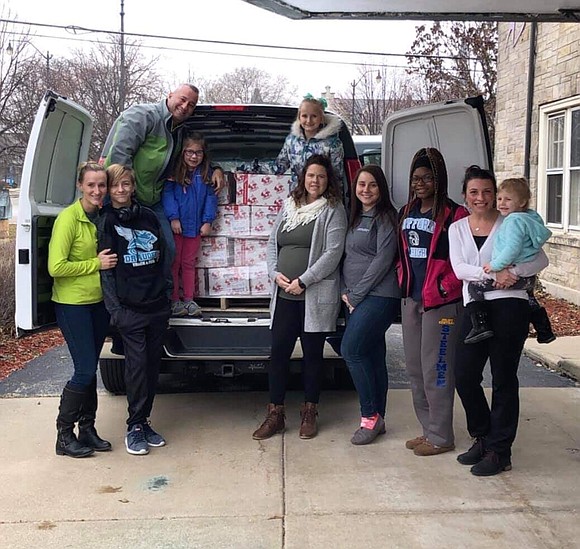 Around 70 families were grateful to a local not-for-profit organization for making sure food could grace the tables of many families on Thanksgiving.
Ted Brodeur, executive director of Big Brothers Big Sisters of Will and Grundy counties, said donations "were made possible by local businesses and residents." Exxon Mobil donated 68 turkeys and 11 hams for the Thanksgiving food drive this week that Big Brother's and Big Sisters sponsored for Thanksgiving. Other local businesses and residents donated non-perishable Thanksgiving food staples like mashed potatoes, corn and stuffing. This is the fourth year, according to Brodeur, that Big Brothers Big Sisters of Will and Grundy counties has given away Thanksgiving baskets.
The mission of Big Brothers Big Sisters is to help children reach their potential through one-to-one relationships with mentors that have a measurable impact on youths. The organization has an office at 417 Taylor St. in Joliet. Big Brothers Big Sisters envisions a community where all children have access to mentors to support individual growth and development.
One of the 70 families the organization helped included 13 people in one household.
"This is for families in our program and it is a very, very rewarding experience," Brodeur shared. "We actually had a couple of our mentors drop off the food.
Brodeur said Big Brothers Big Sisters is a lot more than matching adults with youths they also guide the mentee toward making best decisions for their future.
"We do so much more than mentor kids," he said. "If your kids are in our program, we try to take care of them."
Actually, Brodeur said the organization is in the process of adopting needy families for this Christmas season.