One-stop site for beauty in Plainfield
Madhu Mayer | 12/3/2019, 9:50 p.m.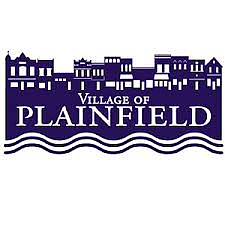 An upcoming business in the Village of Plainfield truly will be a place where a person can go for beauty treatments from head to toe.
The Plainfield Board approved the special use for a barber shop, hair salon, estheticians, massage therapists, nail technicians and make-up artists known as Salon Suites at 24016 W. Main St. (Route 126) just west of Route 59.
Yuchen Ding, associate planner for the village, said the salon suites would be located inside a property that formerly operated as a doctor's office. The proposed business, he adds, will occupy the entire building. The interior space will be divided into 15 individual private suites in various sizes from 70 square feet to 212 square feet, and an open business space of 480 square feet with nine individual chairs for lease.
Ding said the number of occupants may fluctuate and likely decrease to 24 to 33 during the week dependent on staff and their individual work hours. Applicant Cynthia Payne plans to renovate the exterior elevations by removing the front mansard roof, repainting the walls and installing new windows and doors. Much of the renovation work will be done from now until March 1, Ding said.
Referring to trustees who were concerned about parking, Ding said Payne has proposed a parking lot re-striping plan that would be able to accommodate up to 27 vehicles including two accessible parking stalls.