Plainfield amends cannabis ordinance
Madhu Mayer | 12/17/2019, 10:54 p.m.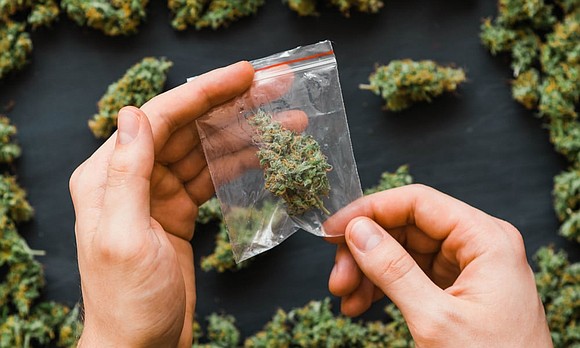 Just like other communities across the state, the Village of Plainfield is changing its ordinances on possession of cannabis and drug paraphernalia.
The Plainfield Village Board Monday amended the ordinances in preparation for the legalization of recreational marijuana use across the state. On June 25, Gov. JB Pritzker signed into law the Cannabis Regulation and Tax Act (Illinois House Bill 1438). Effective Jan. 1, 2020, the law legalizes the possession, use and purchase of recreational marijuana for individuals 21 and older in Illinois.
The law also establishes guidelines for the regulation and licensing of cannabis businesses such as dispensaries and cultivation centers. Furthermore, the law decriminalizes certain prior marijuana-related convictions and places a burden on law enforcement related to the expungement and record keeping/updating for past minor offenses, according to Plainfield Police Chief John Konopek.
Despite the legalization of recreational marijuana use, the Plainfield Village Board several months ago took a stance by adopting a resolution stating it will not allow dispensaries selling marijuana products to open in the community. The City of Joliet already approved the measure.
Plainfield Trustee Cally Larson said the village is sending a message through the resolution.
"I can't move past the enforcement," she said. "I don't think Plainfield should be a test market."
While the law authorizes the possession of a limited quantity of cannabis-containing products, local municipalities can set limits or opt out on aspects such as the purchase, production or distribution of legalized recreational cannabis products. Local communities can also regulate the time, place, manner and number of cannabis businesses, including the minimum separation requirements between locations through the special use process, according to Jonathan Proulx, director of planning for the Village of Plainfield.