Marvin Miller gets to the baseball hall of fame…but no Curt Flood
Bill Fletcher, Jr., Contributor | 12/23/2019, 9:01 p.m.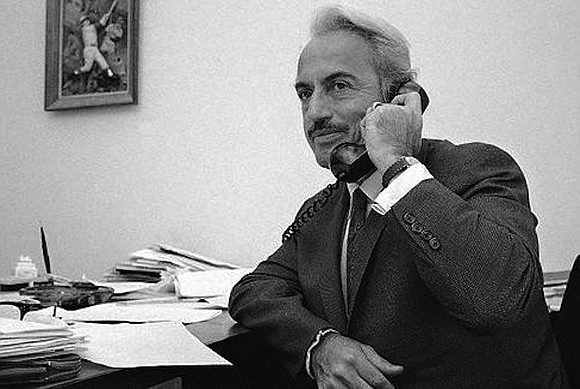 When it was announced on December 8th that the late Marvin Miller, the first executive director of the Major League Baseball Players Association (MLBPA), had finally been inducted into the Baseball Hall of Fame I let out a yell of glee! Finally, an individual who did so much for baseball and knocked down so many walls has been recognized.
Transforming an organization—the MLBPA—that was barely functioning into one of the most important labor unions in the USA was no small feat. And opening the door to free agency, which he and his leadership team mastered through brilliant strategy, fundamentally changed baseball.
What was missing in all the excitement was the recognition of the first 'soldier' out of the foxhole who, in an act of great courage and sacrifice, laid the foundation for the victory that Miller was able to bring about. Of course, I am referencing the late Curt Flood.
Curt Flood, an African American outfielder for the St. Louis Cardinals, was faced with a forced trade to the Philadelphia Phillies. This was in the late 1960s when baseball players were de facto owned by their teams (due to the "reserve clause"). Flood refused the trade and went to Marvin Miller seeking support. Miller and other leaders of the MLBPA asked Flood some tough questions, including whether he was truly ready for the risks associated with taking such a stand. Flood convinced Miller, as well as player leaders such as Roberto Clemente (Pittsburgh Pirates), that he was ready. And he then received their full support.