Plainfield appoints new trustee
Madhu Mayer | 12/23/2019, 9:39 p.m.

There is a new trustee in town.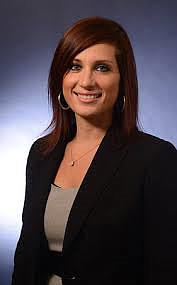 The Plainfield Village Board Monday appointed Patricia Kalkanis to the vacant trustee position with the term expiring on April 30, 2021. Kalkanis will take over for Larry Newton, who resigned last month.
Newton, who was a longtime Plainfield Park District Board commissioner prior to his election to the village board, submitted his resignation. He was one of two challengers who won seats on the Plainfield Village Board back in April 2017.
Kalkanis, a defense attorney with the Tomczak Law Group, on Monday appreciated the chance to serve the people in the community.
The appointment of Kalkanis means there are now three women on the six-member village board. She joins fellow trustees Margie Bonuchi and Cally Larson.
Whenever there is an impasse on an important decision and there is a 3-3 tie, Mayor Michael Collins will cast the deciding vote on the Plainfield Village Board.