Silver Cross Hospital shares tips to boost your well-being all year Long
health@thetimesweekly.com | 12/31/2019, 11 p.m.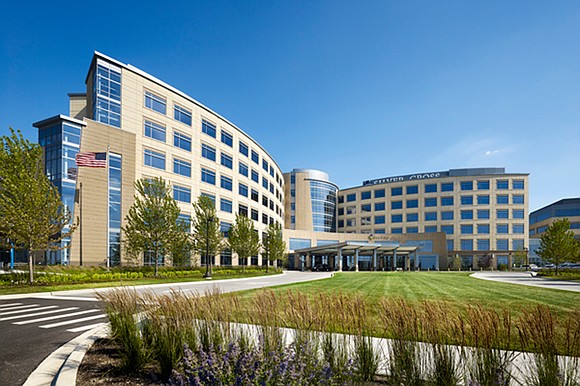 If following a healthier lifestyle tops your list of resolutions for 2020, Dr. Heather Taras of the Silver Cross Free-Standing Emergency Care Center in Homer Glen has got you covered!
"It's important to be proactive with your health in order to maintain a healthy lifestyle," she explains.
That includes following these helpful tips that Dr. Taras recommends from the U. S. Centers for Disease Control and Prevention:
• Get your checkups. Visit your doctor regularly for preventive services. Exams and screenings can help find problems early, when the chances for treatment and cure are better. What's more, vaccinations help prevent diseases and save lives. Schedule a visit with your health care provider for a yearly exam. "Ask your physician what vaccinations and tests you should get based on your age, lifestyle, medical history, and family health history," Dr. Taras said.
• Eat a healthy diet. Make healthy food choices like fruits, vegetables, whole grains, lean meats, and low-fat dairy products.
• Move more, sit less. Get at least 150 minutes of moderate-intensity aerobic activity every week, plus muscle-strengthening activities at least two days a week.
• Rethink your drink. Substitute water for sugary or alcoholic drinks to reduce calories and stay safe.
• Wash hands often to avoid spreading germs and getting sick. "Keeping hands clean is one of the most significant steps you can take to avoid getting sick and spreading germs to others," says Dr. Taras. "By simply washing your hands with soap and clean running water for at least 20 seconds, you're reducing your exposure to harmful pathogens that can make you ill. If soap and clean water are not available, use an alcohol-based product. The key thing to remember is that clean hands do save lives."
•Get enough sleep. Adults need at least 7 hours of sleep per night.
•Manage stress. Keep a check on over-commitment and over-spending. By balancing work, home, and social commitments, you can keep a more relaxed and positive view.
•Be smoke-free. If you're ready to quit, call 1-800-QUIT-NOW for free counseling. Or for $25, register for a Freedom from Smoking course on Thursdays from Jan. 2 – Feb. 13, 2020 from 5 - 7 p.m. in the Silver Cross Conference Center, 1890 Silver Cross Blvd., New Lenox. This American Lung Association's Freedom from Smoking program is for smokers ready to quit. This proven program focuses almost exclusively on how to quit, not why to quit. When you register for the first class date of Jan. 2, 2020, this will register you for the entire 7-week series. There is no need to register for each date. Register at silvercross.org.
• Be sun safe. Wear layered clothes and apply sunscreen with at least SPF 15.
• Brush your teeth. Brush twice a day with fluoride toothpaste.
Emergency Care Nearby Even with the utmost caution, New Year-related injuries can still occur. It's good to know peace of mind is just minutes away at the Silver Cross Emergency Care Center located at 143rd and Bell Rd. in Homer Glen. Open 24 hours a day, 7 days a week, the Center is staffed with board-certified emergency medicine physicians and nurses. For more information, call (708) 364-6004.
Located in the same building is the Silver Cross Health Center offering MRI, CT, X-ray, Ultrasound, EKG and laboratory services. To schedule an appointment for a test, call (815) 300-7076.