Joliet Area Restaurant Week begins
2/4/2019, 9:04 p.m.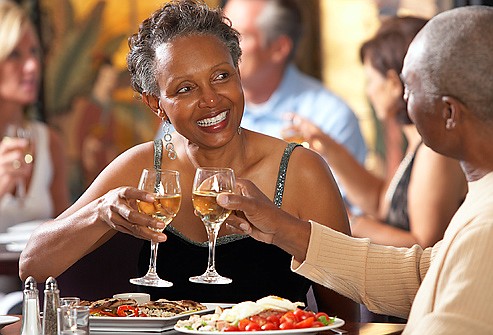 Joliet - The 2019 Joliet Area Restaurant Week kicked off on February 1, 2019, featuring a taste for every palate and every wallet. 34 restaurants are offering a variety of culinary deals, such as a percentage off of the food portion of the guest check, buy-one-get-one offers, and pre-fixed menus. The event takes place from February 1 – 13 and February 15 – 17.

"Steak to pasta, burgers to bagels, barbecue and more, the Joliet Area Restaurant Week is a truly diverse offering of great deals and amazing meals," stated Robert Navarro, President and CEO of the Heritage Corridor Convention and Visitor Bureau. "Venture to the area to try a new restaurant, return to a favorite and enjoy dessert, or gather friends and make it an outing." Joliet is not the only city to be featured in this dining celebration.
Restaurants in Plainfield, Lockport, Bolingbrook, Shorewood, Morris, Minooka, Elwood, and Crest Hill are also participating. The list of restaurants participating: 99 Hops House (Joliet) · Burger Theory (Joliet) · Cherry Hill Café (Joliet) · The County Seat Pub and Pizzeria (Morris) · Cross Street Grill (Joliet) · Dickey's Barbecue Pit (Elwood) · Doc Watson's Steakhouse (Romeoville) · Dock Rotz Tavern (Minooka) · Double J's Sports Bar (Joliet) · Embers Tap House(Lockport) · Final Cut Steakhouse (Joliet) · Flavors: The Buffet (Joliet) ·
The Great American Bagel (Joliet) · Hanover & Hardy's Public House(Bolingbrook) · Hooters of Joliet (Joliet) · HopScotch & Vine (Plainfield) · Jerrie's Dogs & Fries (Joliet) ·


Jitters Coffee House (Joliet) · The Joliet Route 66 Diner (Joliet) · Maciano's Pizza and Pastaria (Shorewood) · McWethy's Tavern (Romeoville) · MyGrain Brewing (Joliet) · Opera House Steak & Seafood (Plainfield) · PB Mulligan's (Crest Hill) · The Public Landing Restaurant (Lockport) · The Reserve Steakhouse (Joliet) · Saveur (Joliet) ·
The Shrimp Barn (Minooka) · Thrive (Joliet) · Twin Rail Pub (Minooka) · White Fence Farm (Romeoville) · Wild Horse Bar & Grill (Joliet) · Wine & Cheese by TCC (Plainfield).

The list of offers can be viewed at JolietAreaRestaurantWeek.com. The event is organized by the Heritage Corridor Convention and Visitors Bureau