Construction begins on new Health Department building
The structure will replace 100-year-old facility built as TB Sanatorium
2/6/2019, 4:38 p.m.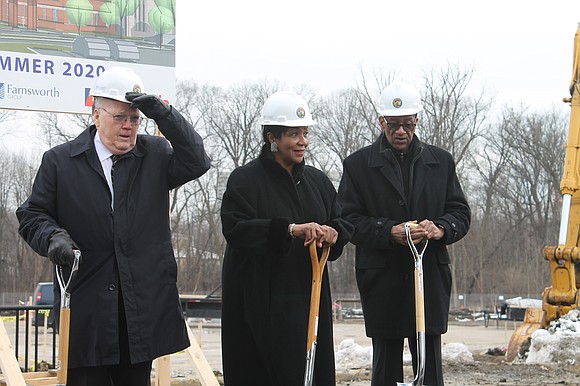 Joliet – The Will County Board broke ground on a new 60,000 square foot building for the Will County Health Department (WCHD). The new facility will replace a century old building that the Health Department has operated out of since the 1940's and which can no longer adequately serve the needs of county residents.
"This is a major improvement for public health in Will County," said County Board Speaker Denise Winfrey (D-Joliet). "The County Board has worked with County Executive Walsh and Will County Health Department Executive Director Sue Olenek to make sure that residents can easily access the services that they need in one place."
The new WCHD building will be built adjacent to the existing building which will be demolished once the new facility is completed. The new health department space will be tailored to providing services like behavioral health, family health services including women, infant and children (WIC) programs, and environmental health. The building will also house administrative offices and the Will County TB Clinic.
"Public health and wellness are critical to the quality of life that our residents deserve," said Public Health and Safety committee chairwoman Laurie Summers (D-Crete). "The County Board planned for and is now building a cutting edge facility that will serve residents for decades to come."
The County Board entered into a project labor management agreement (PLA) in October to ensure high quality construction, cost effectiveness, and timeliness. The agreement was inked with the Three Rivers Construction Alliance, the Will and Grundy Counties Building Trades Council and Leopardo Inc. Expected completion of the project is mid-2020.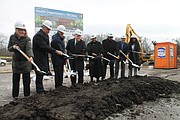 "I have been an advocate for this project since I joined the Board," said Public Health and Safety committee member Don Gould (R-Shorewood). "This new building will replace the oldest building under county ownership and provide Will County residents and employees with a state-of-the-art facility."
A joint labor management committee is required to meet at least once each month to review quality, cooperation, safety, working conditions, training, and others matters effecting productivity and efficiency on the project.
The Will County Health Department is responsible for fostering a healthy environment in the county and for preventing the spread of disease.