Joliet Central Speech Team members advance to Sectionals
2/6/2019, noon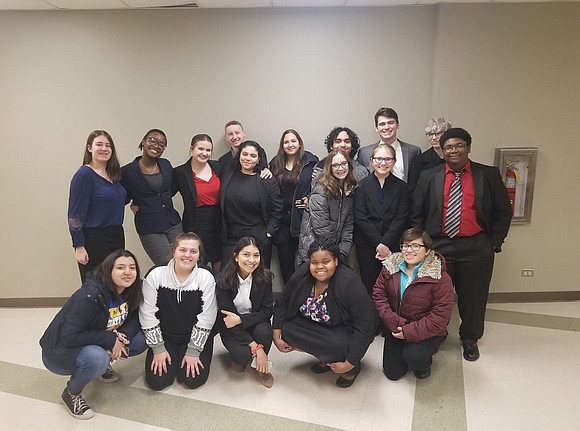 Three Joliet Central High School Speech Team members advanced to the IHSA Sectional Tournament, with two members named Regional Champions, after competing at the IHSA Regional Tournament held at Southland College Prep High School on February 2, 2019. The team is coached by English teachers Joe Hoyt and Ashley Samsa.
Grimm and Hanna Hagerty took home the title of Regional Champions in Dramatic Duet Acting, earning first place rankings from all of their judges, and Diana Martinez placed fourth in Poetry Reading. These three team members are advancing to the Sectional Competition and will compete on Saturday at Thornton High School for a chance to advance to the IHSA State Finals.
Hoyt said, "I'm so proud of our very young team for working so hard this season. Our Speech Captains, Hanna Hagerty and Kiara Brown, helped to guide our novices towards a promising future. I'm privileged to be part of such an amazing group of kids that inspire me daily."