Parent group seeks nominations for district award
2/6/2019, 6 a.m.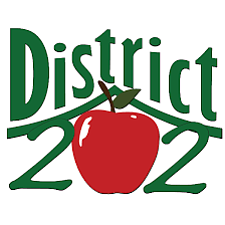 District 202 community members are invited and encouraged to nominate a District 202 staff or community member for the 2019 CAPE Community Award.
The CAPE Community Award was established in 1983 to honor individuals who have demonstrated outstanding commitment to the District 202 community through their volunteerism with District 202 schools and through external community organizations.
CAPE is District 202's committee for the Coordination of Administration and Parent groups for Educational efficiency. It comprises parents and district administrators representing all District 202 school and district-level parent organizations.
Nominations can be made online through the link posted on the front page of the District 202 web site www.psd202.org and all District 202 school web sites under "Announcements."
The deadline for nominations is 5 p.m. Wednesday, February 13, 2019. This deadline will not be extended. Past winners cannot be nominated again. The online nomination form includes a list of past winners.
The 2019 CAPE Community Award winner will be announced and recognized at the 43rd Annual CAPE Award Reception and Award Ceremony on Tuesday, March 19, 2019 at Plainfield South High School, 7800 W. Caton Farm Road, Plainfield. Light refreshments will be served from 6-7:15 p.m. and the ceremony will start at 7:30 p.m.
CAPE serves as a resource to and conduit between parent groups and district administration. CAPE has recognized parents, community members, teachers and staff members for their commitment to students, their schools and community since its inception.
For more information please contact District 202 Director of Community Relations Tom Hernandez at (815) 577-4008 or tahernan@psd202.orgtahernan@psd202.org