Parked cars spark snowplow crisis
2/6/2019, 5:30 p.m.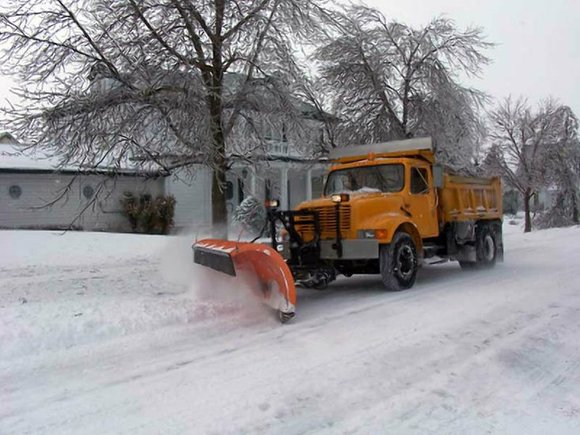 TTW Report – thetimesweekly.com
The snow has abated for now, but Joliet city officials are grappling with the question of how to deal with parked cars on city streets that impede snow removal.
"It's a snowball effect," Interim City Manager Marty Shanahan said before a recent City Council meeting. "I went on a ride-along with one of our snowplow crews and saw for myself how hundreds, if not thousands of cars were parked in front of houses, many of them with perfectly useful driveways, who would not move so our snowplows could clean the street."
Joliet City Council passed an ordinance a few years ago requiring residents to move their cars off the streets when there are two inches of snow or more. Failure to comply could result in a ticket or a tow."
"We've been reluctant to fully enforce the ordinance, said District 5 councilman Terry Morris, because we realize that there are many problem areas of the city that just don't have driveways or alleys.
"We're aware that there are cities that don't allow on-street parking at all for the entire season, not just during a snow event (Chicago), and others that use alternate side parking rules to accomplish effective snow removal. "
Besides the obvious hazards of accumulating snow turning into ice and hardened snow packs that can cause falls and injuries for pedestrians, there's the added health hazard from the dirt, germs and vermin that lingering snow attracts.
Councilman Morris believes that a constructive way of approaching the problem is to mount a communications campaign to educate the community.
"We realize that this ordinance requires adjustment on everyone's part. So rather than penalizing people, we'd like to educate them on the importance of effective snow removal.
"When our plows can't get through with a street in a timely manner because of parked cars, it means that someone else's side streets aren't getting cleaned. It's a snowball effect, pardon the pun."
The City Council will be meeting in subsequent weeks to come up with some temporary solutions. "There's nothing concrete on the table now. Perhaps the best thing we can do is come up with a viable plan for next year," Morris said.
Looking forward to next year, the City Council amended the 2019 city budget to allow for the purchase of seven new wide-capacity snow plows. to further increase effectiveness.