Workforce to host weekly job fair
2/11/2019, 10:05 p.m.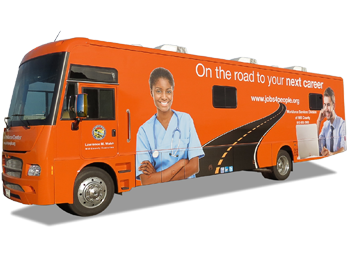 Area job seekers are invited to attend a weekly job fair from 9 to 11 a.m. Thursday, Feb. 14, at the Workforce Center of Will County.
Among the positions available are flex officers, security officers, direct support professional, customer service representative, forklift operator, HVAC service/installation technician, machine operators, maintenance technicians, production manager, quality assurance technician, package handler, home care aides, group leaders, universal associates, home care aide/homemaker, staffing supervisor and material handlers.
WCWC Manager Susan Flessner said the events allow job seekers to meet with several employers at once.
"Someone looking for a job can make many contacts in one day and employers are able to interview people on the spot," she said.
The weekly events are held at the Workforce Center of Will County, 2400 Glenwood Ave., Suite 100. The day and times vary.
For additional information about the Workforce Center of Will County, go to www.will.works.