JCHS Girls Bowling team head to 2019 State Competition
2/13/2019, 8:10 p.m.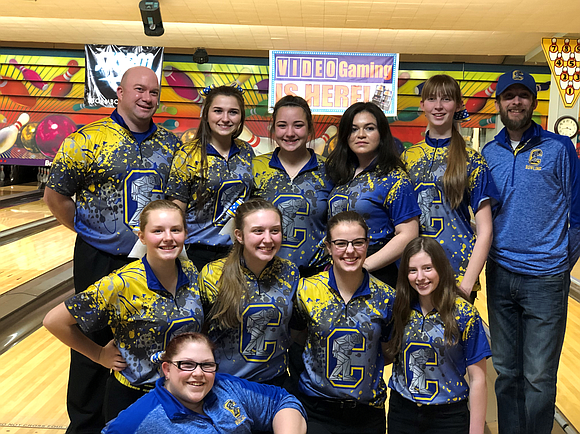 The Joliet Central High School Girls Bowling Team will compete in the IHSA State Competition at The Cherry Bowl in Rockford, IL this weekend. They advanced to state after finishing 2nd in the sectional after shooting a new team high 1130 in the last game.
They are coached by Steve Perion and Brian Falada.
The JCHS Girls Bowling Team have excelled and placed in the top five in every tournament this season. They won the SPC Conference Tournament by shooting the first 6000 team series in school history. This gave them a 2nd place finish in conference this year, the highest in school history. They advanced as a team for the first time to sectionals in school history, as well.
Perion said, "These girls have worked really hard since our past summer camp. They each bought into our team values of fun, commitment, sportsmanship and accountability. They became a TEAM and earned everything together! They have rewritten the school record book this season!" Joliet Central High School cheered them on with a send-off on Wednesday afternoon on February 13. JTHS congratulates the JCHS Girls Bowling Team on their success and cheers them on as they proceed to the IHSA State Finals.