Local "Silent Heroes" Making History
Dave Allison -TTW digital group – thetimesweekly.co | 2/13/2019, 8:06 p.m.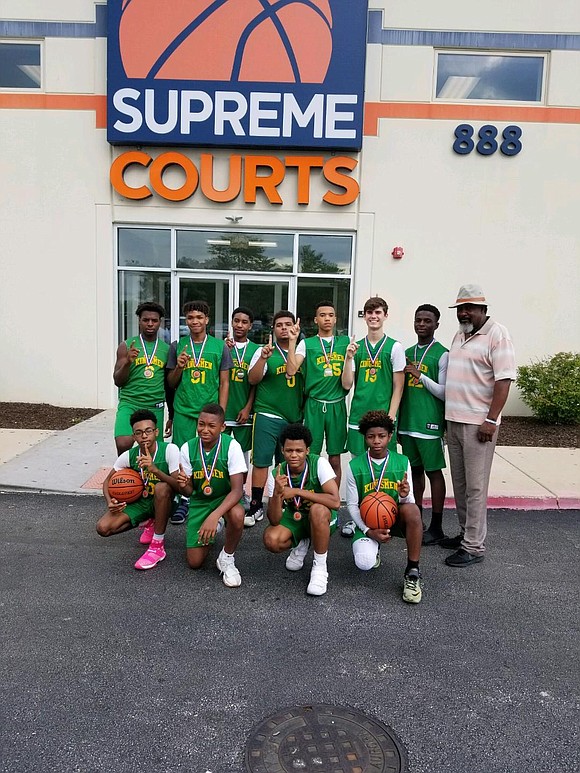 As The Times Weekly honors and celebrates Black History Month, we pause to take note of the many "Silent Heroes" among us who add greatly to the quality of life in our community. These are the unsung heroes whose name may never appear on a plaque, have a testimonial dinner or a statue raised in their honor, but are no less important because of it. This week, we recognize the volunteerism of Sam Cartwright, a Joliet resident, who works with youth in after-school and summer basketball programs in conjunction with All Nation Church and the Joliet Park District. Here is his story:
Sam Cartwright has worked for many years with youth in the community as long as he can remember. Long before he began his after-school basketball program at All Nation Church on Water Street, he was a coach at Joliet West High School, while simultaneously working at Caterpillar, where he retired after 33 years. His basketball coaching eventually led him to he'd the after school athletic program at All Nation, called the Harvey Brooks Program. He is also involved in preparations for a continuing summer basketball Program, No Mercy Kingsman program, which is held out of Hartman Center in conjunction with the Joliet Park District.
For Sam Cartwright, helping young people navigate life's pitfalls through sports have been a mission throughout his adult life. "From growing up in a large family on The Hill, I learned from my parents that you don't get anything for free in life, you have to earn it." That's a value that he tries to instill in the young people he mentors and coaches through the Harvey Brooks program at All Nation Church and the No Mercy Kingsman Program at Hartman Center. "It's more than just learning to play basketball. Sports teaches children so much more than just how to play the sport. It teaches them Character, Accountability, Sportsmanship and good Values. Those are the things they need to know to be successful in life. and that's what they learn through these programs."
All of the youth, who participate, try out for the programs. "We don't turn anyone away, but they do have to go through a trial process. We want them to know that this is part of life and that they're going to have to prove themselves when they get out in life and have to earn a living. Nothing in life is free. You have to earn it," Cartwright emphasized.
His philosophy appears to be working. "Most of the kids involved in my program are A and B students. Some have already won scholarships. On the athletic side, we won five championships this past summer. "
Cartwright says the program would not have gotten anywhere without the generous support of All Nation Church, the Joliet Park District, The Kingsmen, who are alumni of the Joliet East Jr. High Program, who sponsor the No Mercy Program, and a host of private donors, including City Councilman Terry Morris, Sr. Pastor Warren Dorris of Prayer Tower COGIC, local businessman Ralph Bias and Cartwright's wife, Jimmie Faye Cartwright.