Think Big Illinois celebrates signing of minimum wage increase
2/20/2019, 4:03 p.m.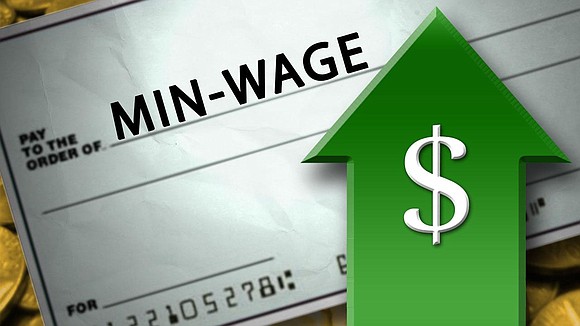 Think Big Illinois Executive Director Quentin Fulks released the following statement after Governor JB Pritzker signed SB1, which increases Illinois' minimum wage, into law:
"More than 40% of our workers just received a well-deserved and long-overdue raise, which is why Think Big Illinois made working to increase the minimum wage our first fight. After years of being left behind, Illinois families can now count on an
administration that will work towards bold, progressive policies to help everyone get ahead.
"Think Big Illinois applauds Governor Pritzker's quick action to help our workers, while supporting small businesses, and making our state the first in the Midwest to pass a $15 minimum wage. We look forward to being a strong ally for our working families in the fights ahead."
Think Big Illinois is committed to fighting for progressive policies and supporting the changes necessary to help repair the state. Think Big Illinois believes in pursuing policies that help all working families, including investing in quality education for our children, expanding access to affordable healthcare, passing a progressive income tax, fighting for women's rights, investing in our state's infrastructure, helping seniors retire with dignity, and creating a fair and equal criminal justice system.