Mayor charts bright future for Joliet in 2019
Dave Allison – thetimesweekly.com | 2/27/2019, 6:58 p.m.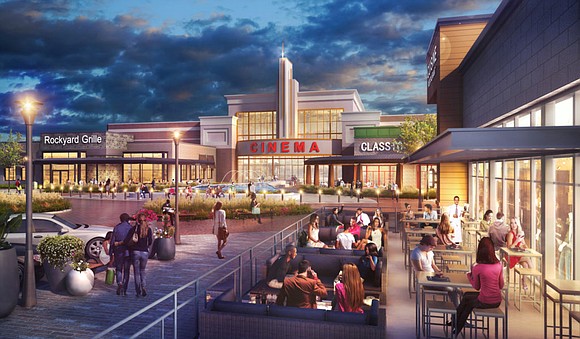 Joliet Mayor Bob O'Dekirk saved the best for last in his State of the City address at this week by announcing a 265 acre development at Rock Run Crossings at the juncture of Interstates 55 and 80 that will bring a potential $1.4 billion dollars in revenue to the city over the next 20 years.
"This is not a shopping mall as some people have said, but a mixed use development that will bring a projected 8 thousand construction jobs and 5 thousand permanent jobs to the area," O'Dekirk confirmed. On March 22, the Mayor said there would be a ceremonial ground breaking at the site, which will include a 4,000 seat, 17 screen movie theatre from London-based Regal Cinemas. "This will be a state- of -the- art, premium theatre experience with 4D surround sound screens, VIP lounges, gourmet dining and luxury seating.
"This is just one of the entertainment options that will be coming to River Run Crossing as part of this project," O'Dekirk said. Cullinan Properties, the developer, confirmed that they have a lease with Regal Cinemas. "We also have two hotel chains that are interested in developing new properties in the near future," the Mayor affirmed.
The River Run Crossing project is just another indication that the traditional model of brick and mortar shopping malls may be a thing of the past. Consumers now want developments with more diverse options that focus on entertainment and luxury accommodations. "This is a high-end development that is cutting edge," the Mayor said, "and its not going to Naperville or to Oak Brook. It's coming to Joliet," he said proudly.
The Mayor emphasized that this is just one example of the fact that "the City isn't just standing on the sidelines" and allowing warehousing and trucking interests to determine the direction of Joliet's future.
"Previously, we've had offers to build more truck stops and warehousing strategic locations. The city council wisely held off because they felt there was something better in the offing. Our patience paid off. What we got instead is a benchmark development that is truly cutting edge."
The Mayor said the project at River Run Crossing is especially significant because of complaints by Joliet residents that too much emphasis had been placed on new construction of strategic trucking and warehousing locations, without recognition of the city's efforts to diversify. "There's definitely been an underreporting of instances where the city has just said "No!"

The second big announcement is the future Houbolt Road Bridge and Tollroad, scheduled to begin in May. "This is a project that has been in the works for the past three years," the Mayor stated, by way of background. "The timetable for construction had been pushed back several times because of a pending lawsuit brought by BNSF railroad over land use and air rights. I'm happy to report that the issue has been resolved and all parties have signed off on a settlement so the project can get underway."