Connor clothing drive donations to MorningStar Mission
1/2/2019, 8:19 p.m.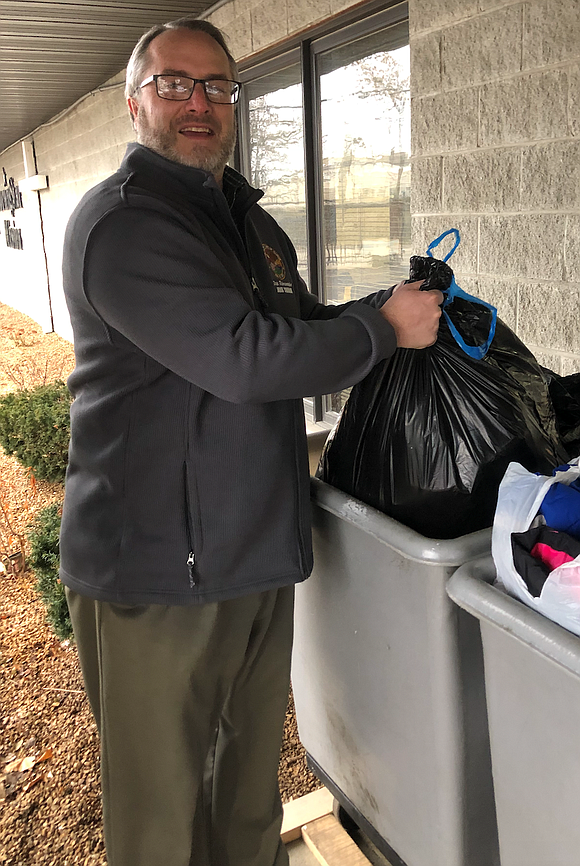 Thetimesweekly.com
State Rep. John Connor, D-Lockport, visited MorningStar Mission in Joliet to deliver donations from the clothing drive he hosted earlier this month with state Rep. Larry Walsh, Jr., D-Joliet.
"MorningStar mission is a wonderful organization that does important work in our community, providing services to individuals and families throughout the year," Connor said. "The winter months can be especially difficult for those in need, and I hope that the donations from our clothing drive can help make a difference."
MorningStar Mission is a local organization that offers programs for families, young men and at-risk youth. The organization also provides thousands of food baskets and gifts to families and individuals in need during the holiday season and gives school supplies to over 300 children at the beginning of each school year.
"Helping those in need is important during the holiday season, but is necessary year-round," Connor said. "I'm grateful for everyone who generously donated to our clothing drive, and I encourage local residents to visit MorningStar Mission's website to find more information on how to get involved in serving our community."
For information on volunteering and making donations, local residents can visit the organization website's volunteer page at https://morningstarmission.org/serve-volunteer/.