Dem-controlled House ready to take on Trump
Stacy M. Brown, Newswire Correspondent | 1/2/2019, 5:23 p.m.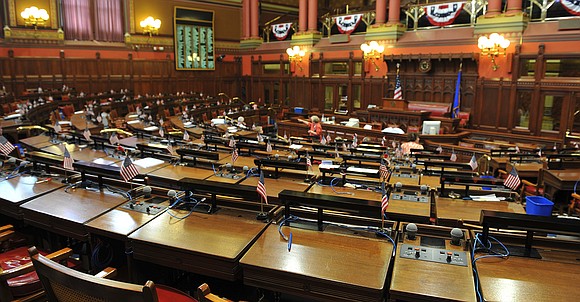 Also, Maryland Democratic Rep. Elijah Cummings, will have perhaps the broadest authority to investigate Trump and his administration as the new chair of the House Oversight and Government Reform Committee.
He recently spoke of Trump's ever-secret tax filings that the president still hasn't divulged.
"I think there's a lot of information in them that would be of interest to my committee. For example, we'd like to know exactly what ... has been the sources of income for this President," Cummings told CNN.
"He's made all kinds of claims that he doesn't have relationships with Russia. He told us he didn't have any relationships with Russia, we come to find out that's not accurate. So, there've been a lot of allegations, but I think the tax returns where he has to swear that the information is accurate, that would tell us a lot," Cummings said.
The longtime congressman has asked the administration to comply to letters he sent out recently by January 11. The letters ranged from questions about Cabinet secretary travel to immigration to security clearances to hurricane recovery efforts by the administration, CNN reported.
But Cummings has also warned that he doesn't want his committee to only zero in on Trump's perceived failings.
"I believe that what we do in this Congress over the next year or so will have impact for the next 50 to 100 years," he said.
"We're going to cautiously go about with subpoenas. ... There would have to be something that has a compelling interest to the citizens of the United States and would have to be something that comes under our jurisdiction. So there's certain criteria that has to be met. I do not expect to be issuing subpoenas – even the 64 that we've asked for because there are so many things that are backed up. And we'll never get a chance to do everything."