MakerLab helps local Girl Scout go for the Gold
1/2/2019, 6:54 p.m.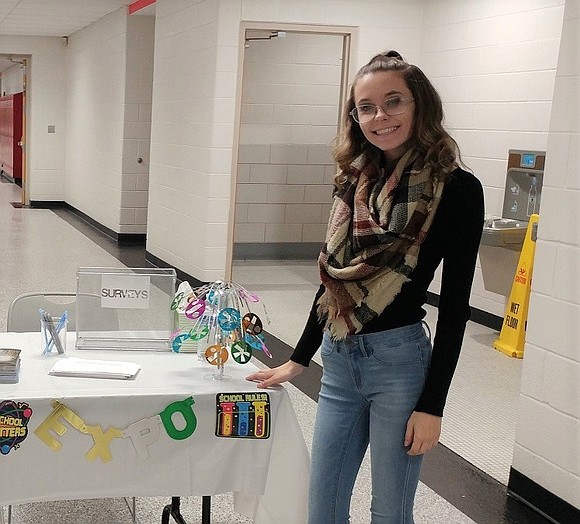 With the assistance of the Joliet Junior College MakerLab, Lemont Township High School senior Hannah Sliwa has her sights set on the highest Girl Scout honor. Individuals pursuing the Gold Award are tasked with creating a project that benefits their community and leaves a lasting impact.
JJC's MakerLab serves as a valuable resource to the community by providing access to state-of-the art digital fabrication equipment and software. It features 3D printers, a laser cutter, a 3D carving machine and more. That's why it was a perfect fit for Sliwa's Science Career Expo, held in November at Old Quarry Middle School in Lemont.