Bridal Expo 2019
1/3/2019, noon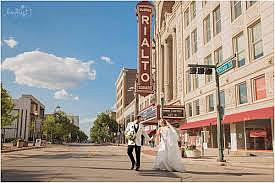 Rialto Square Theatre hosts the 25th Annual Rialto Square Theatre Bridal Expo, Sunday, January, 27, 2019 from 11a to 4p. We are thrilled to host local vendors and future brides in one of the most spectacular venues in all of Chicagoland. The Bridal Expo gives us the opportunity to connect future brides with some of the most desired wedding vendors in the area, all while showing off the incredible Rialto Square Theatre.
Rialto Square Theatre | 815-726-6600
Sunday, January 27, 2019 - 11:00am
Tickets are $10 in advance (all fees included) or $12 at the door.