Historic church makes it on to landmark list
Madhu Mayer – news@thetimesweekly.com | 1/9/2019, 9:55 p.m.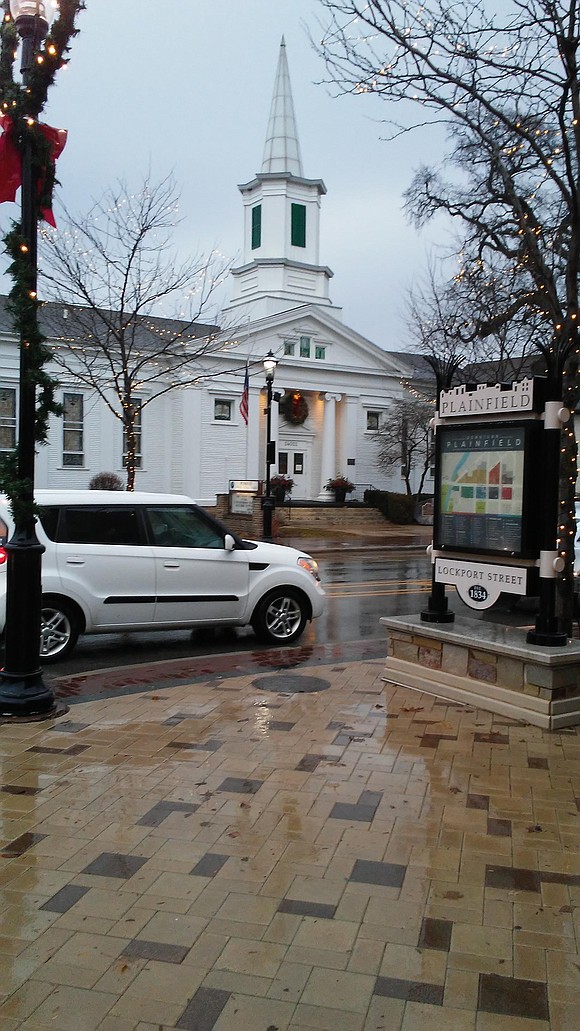 A historic church in downtown Plainfield has been designated as a landmark for its architecture and history.
Plymouth Congregational Church at 24022 W. Lockport St. received the landmark status during Monday's Plainfield Village Board meeting. Associate planner Kendra Kuehlem said the church has contributed significantly to Plainfield's history, embodies distinguishing details of the Greek Revival architectural style and its suitable for preservation.
Though the original building dates back to 1850, the earliest dates of the congregation were brought together in 1834, she said. The structure has had interior renovations and installation of basement in 1940, expansion of the basement in 1966, spire construction in 1973 and a west wing addition in 2002.
Additionally, Kuehlem said, several significant figures associated with the church have contributed to Plainfield history, as some of the early trustees were known for their anti-slavery stance. Also, the church's Greek Revival architecture style was common in eastern United States from 1820 to 1865, she explained.
Between 1830 and 1840, pioneers migrating westward across the United States first introduced the style, which promoted classical ideals and elements inspired by ancient Greek temples, Kuehlem said.
The Greek Revival style, she adds, is the largest architectural style represented in the Village of Plainfield, with more than 40 structures exemplifying this quality of design.
"The character defining features of this style, such as the massive trim, Palladian windows and Ionic columns, provide a glimpse of the past and the role that religion had in the community," Kuehlem adds.
Village trustee Bill Lamb applauded the landmark designation for the downtown church that has become the focal point of the crèche lighting ceremony during the holiday season.
"I am glad this is being landmarked and we have the documentation to support it," said Lamb.