Rialto Square Theatre present local Music Mondays 2019
1/9/2019, 3:49 p.m.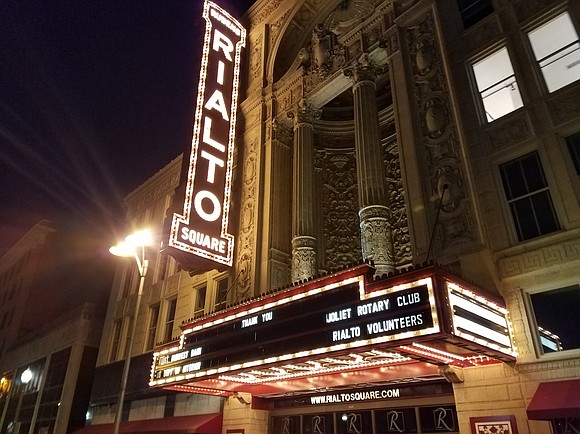 Without even a year in Music City under her belt and still under the legal drinking age, she has graced the stages of legendary songwriter venues, like the Bluebird Cafe, the Listening Room Cafe and more. She has had songs cut by Austin Burke http://www.austinburkemusic.com/, Christina Taylor https://www.christinataylormusic.com/
and Jesse Labelle https://www.jesselabelle.com/ and can be found writing daily and playing writers rounds around Nashville.
Ava just had a song, which she cowrote, hit 1 million listens on Spotify.
The Brothers Footman
Music lovers who are eager to treat their ears to something fresh and unique would do well to check out a local band by the name of The Brothers Footman. The group's sound is inspired by a variety of genres including country, Motown, gospel and R&B. Listeners will enjoy their smooth vocals as the brothers harmonize over energetic rifts of acoustic guitar.
Brothers Dikembe, Gerald (G), Micah (Sauce) and Joshua (Bubby) Footman make up the core of the band, while guitar player Zach Craft and drummer Don (Tank) complete the sound. Though the group is a new endeavor, the brothers have been surrounded by music all of their lives, as both of their parents sing and play multiple instruments.
"We grew up around music and kind of just picked it up ourselves. Our father's side of the family can play and sing, and our mother is very musically talented and trained many vocal groups. One Christmas, we got instruments instead of presents, and since then we have been like, yeah, this is what we do," said Bubby.
"Back then none of us could play anything," added Dikembe. "We were just banging, so we sounded like a really bad heavy metal rock group. It was all in rhythm, so it still sounded kind of cool."
The group's musical talents have grown since childhood, and they have honed their skills in separate projects. Gerald started to play the piano and the drums, and Micah has done many productions for a wide range of varying artist. Today, the brothers are determined to break down musical barriers with a distinctive sound they like to call "Summa Music."
"We don't believe in drawing lines in music. Music is; it's just that simple. We let the songs do what they do. The idea might start with one of us and then someone puts some keys down. It takes on its own form, and we let it rock that way. So it's summa music. Some of this, some of that," said Bubby.
Though the brothers have recorded multiple songs, they have only released one to the public as of yet. Their debut single "Country Sky" has already been played on radio stations both locally and internationally.
"Yesterday we heard it was playing in the UK, and the radio DJ actually shouted out our individual names. It was pretty cool," said Gerald.
The brothers say their success is due to the fact that they are unapologetically themselves. They hope a sense of authenticity reflects in their music.