Rialto Square Theatre present local Music Mondays 2019
1/9/2019, 3:49 p.m.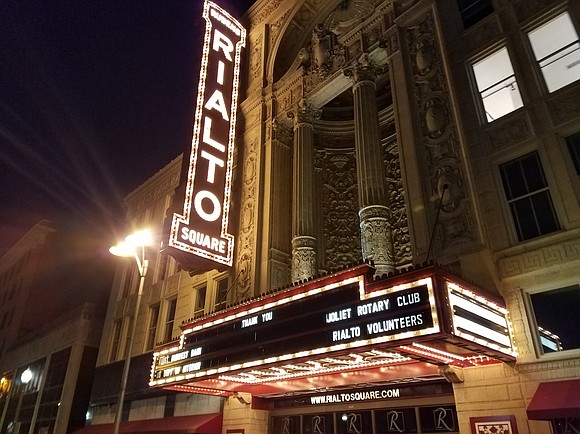 "You got to bring it for a reason. Many people try to copy what they hear on the radio. We just try to bring out what's inside our head, be ourselves, and never stop," said Bubby.
The Stone City Stragglers
The Stone City Stragglers were a six-piece band from Joliet, IL., also known as Stone City because of the limestone that was used to build the infamous prison walls and other historic buildings. Being native stragglers of Joliet, the name was fitting.
Although the band broke up several years ago, they are all prominent members of the area music community. This show will mark their second "One Time Only" reunion.
For many years, SCS carved a name for itself in the Americana/Alt. Country scene. Their 2004 release, The Last Resort, gained the attention of reviewers and fans across the U.S. and abroad. With their passionate live show, the band has recently opened for such acts as Drive-By Truckers, Jon Dee Graham, Reckless Kelly, Deana Carter, Caitlin Cary, Thad Cockrell, and followed up Julie Roberts and Clint Black's performances at the 27th Annual Chicago Country Music Festival during the Taste of Chicago in 2005.
The Stragglers are now in many different bands and Solo careers including but not limited to: The Righteous Hillbillies, Big Lagniappe, Colonel Chloroform, Jeff Givens and The Mugshot Saints, Mama Jen and The J Tones, Allison Flood and The Real Gone.
Local Music Monday #2
Featuring Nikki Giblin, Growler, & The Steepwater Band Monday, March 25 | 6:30 pm $20
Nikki Giblin
Nikki is a long time local musician, playing most of the local festivals. She is a favorite in many of the music venues in the area, and was recently the first place $10,000 winner in Bourbon Street's "The One". A very prestigious Chicago Area Vocalist competition. Nikki has many irons in the fire. You can catch her at Elder Brewing, Chicago Street Pub and many other amazing area places.
Growler
Formed in early 2015 with a lineup of both esteemed veteran pickers and hotshot newcomers, Growler is bringing a welcome vitality to the growing Chicago bluegrass
scene. The band comprises current and former members of regional mainstays like Jim
Peterik & Storm Chaser, The Leadfoot Band, DOG 1, and Sunnyside Up and its members
bring to the table over a decade of collective experience playing and recording
mountain music the old-fashioned way. As precise and high lonesome as these boys
are, however, traditional bluegrass is not a final destination for a group like Growler. With influences that span from pulsing Chicago blues to gritty southern rock, from elegant gypsy jazz to old school gospel and soul, and more, the band uses their bluegrass prowess as a jumping-off point for finding a sound that is theirs alone.
In addition, Growler has wasted no time getting this sound in front of an audience. Having cultivated a sizable repertoire of lovingly re-imagined standards and exploratory originals, the group is already packing houses and wowing crowds at clubs and festivals throughout the Midwest. They have shared the stage with national touring acts such as Elephant Revival, Head For The Hills, Hot Buttered Rum, Front Country, Jon Stickley Trio, The Wooks, Cornmeal, Trout Steak Revival, The Lil' Smokies and in 2018 are only continuing to pick up speed on the regional scene. You wanted bluegrass in the City of Big Shoulders? Look no further--Growler is Chicago's answer to a young generation of talented pickers seeking a new identity, and with thick four-part harmony, lush instrumental arrangements, and a deep, impeccable groove, how can you deny them?