Rialto Square Theatre present local Music Mondays 2019
1/9/2019, 3:49 p.m.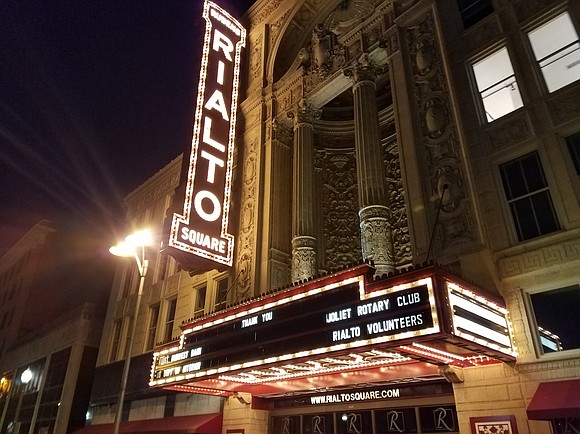 The Steepwater Band
Formed in Chicago back in 1998, The Steepwater Band's signature sound is a nod to
early British blues, combined with a modern, raw and gutsy musical approach. Founding members Massey, Bowers and Winters have a synergy that comes from years of playing together. Then in early 2012, Saylors, from Indianapolis, IN, who brought an added depth to the TSB LIVE sound, joined the long-time trio. Although the band got their start as devotees of delta blues, they have since been expanding on their influences, absorbing everything from Psychedelia to Americana, from Jazz to 50's Rock n' Roll Music.
The Steepwater Band has maintained a grueling schedule throughout the last 18 years, averaging about 140 shows per year. They have toured and shared the stage with acts such as Gov't Mule, Buddy Guy, Wilco, Taj Mahal, Marc Ford, ZZ Top, T-Model Ford, North Mississippi All Stars, Leon Russell, Drive-By Truckers, Robert Randolph & the Family Band, Cheap Trick, Bad Company and Heart. In 2005, the band made its European debut, performing at the Azkena Rock Festival in Vitoria-Gasteiz, Spain. In the following years, the band has returned to the United Kingdom and Europe for multiple club and festival tours, increasing their loyal overseas fan-base.
Local Music Monday #3
Featuring The Tim Placher All-Stars
Monday, April 22 | 6:30 pm
$20
Over the last several years, Tim Placher, longtime Joliet musician and teacher, has assembled a cast of talented Joliet-area singers, songwriters and players—all artistically successful in their own right— and built a local musician "All Star" group that periodically stages popular "One Night Only" music theme shows. What began with Tim and singing partner Robyn Castle has grown to include 20 musicians representing some of the area's most prominent bands and performers.
"Some people have called me a local 'David Foster' for being able to assemble and coordinate so many musicians who all have their own creative endeavors going," said Placher. "But I think the main thing is that I'm pretty good at picking the right songs for the right performers, and giving these talented musicians an opportunity to step out of their regular music routines for a night of fun and camaraderie trying their hand at something new and different."
That fun and camaraderie is infectious to local music fans who have packed Chicago Street Pub to see the shows. Now, Tim and crew will bring the shows' musical highlights to the Rialto for a memorable one-night stand. Singers and musicians include John Condron, Allison Flood, Brian Motyll, Nikki Giblin, JRoss Green, Robyn Castle, Josh Nestor, Stacy Sienko, Gavin Coyle, Chloe Briese, Kevin McCammon, Alex Hoffer, Tom Maslowski, Ellis Wright, Patrick Wright, Will Cooper, David Francis, Ted Slowik, Dr. Mark Christensen, and a few special surprises! Plan to join the party on April 22 as this "supergroup" of local musicians and singers performs many favorite songs from some truly iconic artists!
All seats are $20 or all three performances for $45. Individual performance tickets
can be purchased online at www.RialtoSquare.comhttp://www.RialtoSquare.com, in
person at the Rialto Square Theatre Box Office (M-F, 12-4:30 PM), or at Chicago
Street Pub. For more Information about the entire series, please visit
www.RialtoSquare.com, or call the Rialto Square Theatre Box Office at 815.726.6600.
The box office is located at 102 N. Chicago Street in Joliet. More info at:
www.RialtoSquare.com