Satellite office for Senior Services
1/9/2019, 9:34 p.m.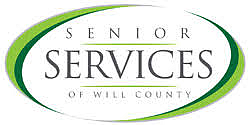 Troy Township has partnered with Senior Services of Will County to be a satellite office site for their programs and services. A representative from Senior Services of Will County will be on site at the Troy Township Community Center located at 25448 Seil Rd. in Shorewood every 3rd Wednesday of the month from 8:00 am - 3:00 pm and every Thursday from 12:00 p.m. to 3:00 p.m. The Senior Services Representative will be providing case management, Medicare assistance, Benefit Access (formerly known as Circuit Breaker), Title XX, Medicare open enrollment, and more. Appointments are recommended. Walk-in clients will be taken if time allows.
Appointments can be made by calling Senior Services Center of Will County at
815-723-9713.