Wayne's Words: The price of Water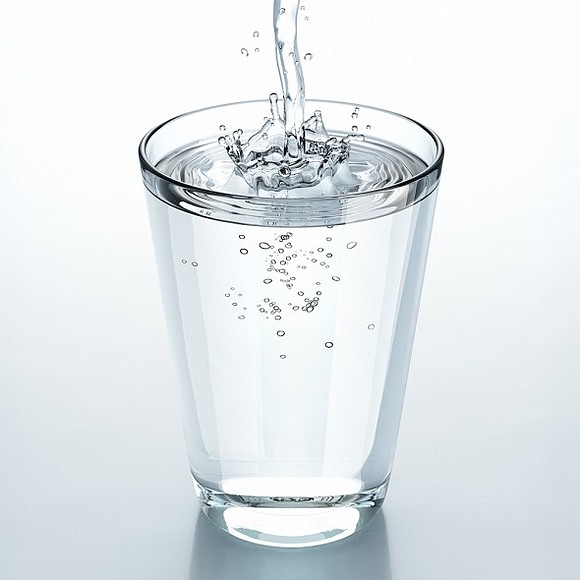 The City of Joliet has embarked on the mission of finding a sustainable water source that will last 50 years or more and capable of remaining free of contamination for the duration of sustainability. Oh, and it must be affordable. Affordable means different things to a diverse demographic. The City of Joliet's Phase 2 water study will focus on cost. That focus will determine whether Joliet will be a regional supplier of water in partnership with other suppliers or the owner of the system that controls water purchases by other municipalities.
Phase 1 of the Alternative Water Source Study is contained in a 264-page draft report. The report's recommendations identify three major sources of water that meet criteria studied and discussed by the Environmental Commission. The three are the Kankakee River, Illinois River and Lake Michigan. The Kankakee River offers four variations of source and Lake Michigan has three variations. The report is available on the City of Joliet website.
By way of full disclosure, I am a member of the Environmental Commission.
In addition to the substantial amount of information given to commission members, I also sought other outlets of info. One piece of information was the Joliet Drinking Water Quality report. After reading the report I concluded the drinking water in Joliet must be safe to drink because it didn't say it wasn't. Then I read an article printed in the Chicago Tribune (authored by the Washington Post) that was about communities threatened by unregulated chemicals in their drinking water.
According to the article, Harvard University researchers said public drinking-water supplies serving more than six million Americans have been tested for unregulated dangerous chemicals that are at or above EPA thresholds for safe drinking water. It also stated many experts argue those EPA thresholds should be far lower than they are. EPA guidelines are not federally regulated. Everyone wants the safest drinking water possible. The challenge is to make sure the guidelines that provide the safest levels are not only current, but can be sustained into the future.
Over the next eleven months the Commission will determine the most cost-effective means to provide the most sustainable source of water and one that offers the best and safest quality of drinking water possible. A public relations campaign is scheduled to kick-off in March of this year.

One last thing…just for fun, it's that time of year to look at 2019 predictions and who better to suggest them than Nostradamus' 450-year-old forecasts.
One of his predictions for 2019 was in the field of medicine. He predicted people will be living to the age of 200. By way of reality, the average lifespan in the U.S. today fell this last year to 78.7 years. That compares to 8o.2 years in Canada. Life expectancy for women is 81.1 years nearly five years longer than men. Racially, Hispanics show the highest life expectancy at 81.4 years.
Religious extremism and climate conditions are on-going predictions in his prophecies. Floods in Europe along with hurricanes and a big earthquake in the U.S. Those seem like safe predictions when compared to his prediction of World War III and the ability to talk to animals. Climate change and immigration issues are included in the mix of forecasts.
I made some predictions of my own a couple of years ago. I hit on a couple. I said Tax Increment financing funds would be used to finance a micro-brewery and some restaurants on Chicago Street. I also suggested one about the Slammers and the Rialto that weren't even close. The Slammers having 200,000 fans in the stands and the Rialto with 175,000 tickets sold probably were realistic anyway. Maybe next year.
Stay tuned…
Contact Wayne at wayneswords@thetimesweekly.com