Public invited to submit stories for IDOT safety campaign
1/16/2019, 9:43 p.m.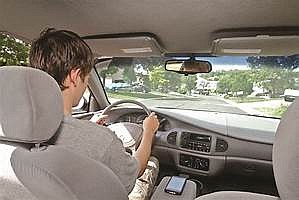 Names, faces of Illinois people sought to show consequences of unsafe driving
The Illinois Department of Transportation is seeking real stories from people who have lost loved ones or otherwise been affected by poor choices and driving behaviors. The stories will be used as a part of Life or Death Illinois, IDOT's ongoing effort to encourage better driving habits and reach zero deaths on Illinois roads.
"Traffic crashes and fatalities do not just represent statistics, but names and faces of people with families and loved ones who care about them," said Cynthia Watters, IDOT's bureau chief of Safety Programs and Engineering. "The choices we all make in our daily travels can change your life or someone else's forever. By sharing these stories, we hope to honor victims and save lives."
The stories will be used as part the following campaigns: Drive Sober or Get Pulled Over, Click It or Ticket, distracted driving awareness, work zone safety, motorcycle safety, bicycle safety and pedestrian safety.
To submit a story for consideration, visit LifeorDeathIllinois.com.