Fudgy Brownies
1/25/2019, noon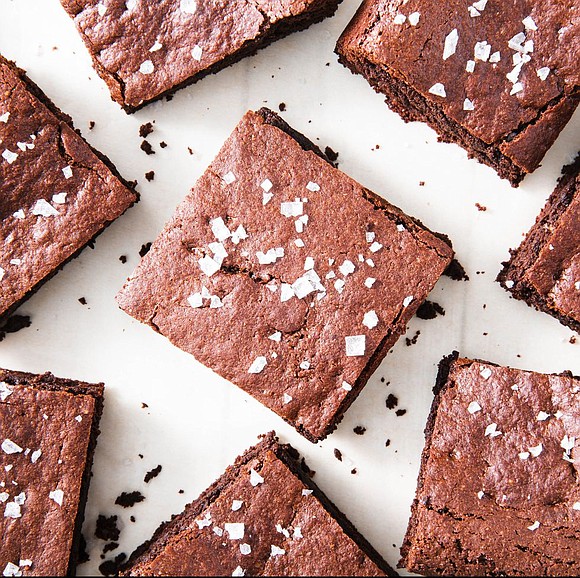 SERVINGS: 9 / TOTAL TIME: 40 MINS
INGREDIENTS:
Cooking spray
3/4 c. unsweetened cocoa powder
1/2 c. almond flour
1 tsp. baking soda
1 tsp. kosher salt
1/2 c. almond butter
1/2 c. coconut sugar
1/3 c. honey
1/4 c. extra-virgin olive oil
2 large eggs
1 tsp. pure vanilla extract
Sea salt, for sprinkling
DIRECTIONS:
Preheat oven to 350° and line a 8"-x-8" baking pan with parchment paper and grease with cooking spray. In a large bowl, whisk together cocoa powder, almond flour, baking soda, and salt.

In a medium bowl, whisk together almond butter, coconut sugar, honey, oil, eggs, and vanilla until smooth. Add dry ingredients and stir until just combined.

Pour into prepared pan and bake until a toothpick inserted in the middle comes out clean, 22 minutes.

Sprinkle with sea salt then let cool slightly before serving.