Waste Management pickup for Joliet one hour early
1/29/2019, 11:13 p.m.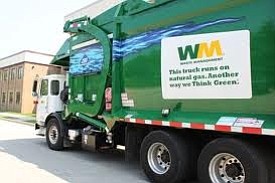 Due to predicted extreme temperatures, Waste Management will begin their regular pickup for the City of Joliet one hour early through Friday, Feb. 1. Pickup usually beginning at 7 a.m. will instead take place at 6 a.m.
Waste Management recommends that Joliet residents place their containers outside the night before their scheduled pickup. Your cooperation is greatly appreciated. For questions please contact Waste Management at 815-280-7854.