Center for Community Concerns announced LIHEAP and PIPP assistance
1/30/2019, 10:12 p.m.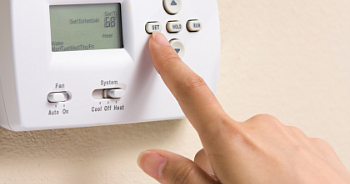 The Will County Center for Community Concerns (WCCCC), as administrator of the Low Income Home Energy Assistance Program (LIHEAP), said that funds are available to assist income-eligible households with their winter utility bills and furnace assistance. The assistance for utilities has been available since October 1, 2018 through May 31, 2019 or until funds have been exhausted.

LIHEAP Furnace assistance will be available from October 1, 2018 through March 31, 2019 or until funds are exhausted to low-income owner-occupied households whose existing heating systems are not operational or have been red-tagged by their utility company. Please see the information below as to when your household will be eligible to apply.


The program began as follows: On October 1, 2018 LIHEAP opened and accepted applications for households that have a family member who is a senior (age 60 or older) and/or currently receiving disability benefits. Starting November 1, 2018 households whose service had been disconnected, or had a disconnection notice and households who qualify with a child age 5 or under were eligible to apply. Starting December 3, 2018, the program was available to all other income eligible households.
Applications will be taken on a first-come, first-served basis through May 31, 2019 or until funding has been exhausted, whichever comes first.
Households must be at or below 150% of the federal poverty level to receive a benefit from the LIHEAP Program. There will be an option to accept a one-time payment to your utility provider, or to enroll in PIPP (Percentage of Income Payment Plan) which will consist of a monthly benefit you will receive as long as you make your monthly payment that will be determined at the time of intake.
A single-person household can qualify with a monthly income for up to $1,518 a two-person household up to $2,058, three-person household $2,598 and a family of four up to $3,138. Benefits are paid directly to utilities on behalf of eligible households. The exception is households whose heating costs are included in their rent.
Applicants are required to bring ALL documents necessary to start the application process so that we may offer you the option of PIPP or the traditional LIHEAP one-time benefit.

Applications will be taken at Will County Center for Community Concerns located at 2455 Glenwood Ave, Joliet IL 60435, Monday, Tuesday, Thursday and Friday from 8:00 a.m. to 3:00 p.m. and Wednesday 8:00 a.m. to 6:30 p.m, or until the daily sign-in sheet is full (whichever comes first). Applications will also be taken at various locations throughout the Will County area.

To submit an application, you MUST bring ALL documentation required:
Social Security Cards for everyone in the household

Income for the last 30 days starting with the application date for members 18 years and older (ex. Pay stubs, SSA, SSI, child support, and Unemployment)

Printouts from other agencies (ex. Food stamps, medical card, TANF, and General Assistance)

Current Gas/Electric Bills issued within the last 30 days

Proof of age (ID or birth certificate) if eligibility is based on age at the time of application

Other documents may be needed based on your household situation. If you have questions regarding this please call our office.
Please call the Will County Center for Community Concerns at (815)722-0722 or visit our website at www.wcccc.net for outreach locations and schedules, and for information on what documents are needed to apply.