Joliet/Plainfield move ahead with Costco Wholesale agreement
Madhu Mayer | 7/2/2019, 10:29 p.m.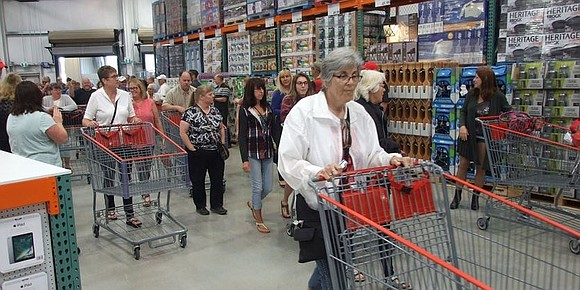 The possibility of a Costco wholesale store opening in the Plainfield/Joliet corridor is becoming closer to reality.
The Plainfield Village Board Monday approved an intergovernmental agreement with the City of Joliet providing public improvement cost sharing, roadway maintenance, mutual aid and sewer and sanitary sewer service for the Boulevard project proposed on 170 acres at the northwest corner of Route 30 and I-55 interchange.
The project area is bisected by the Plainfield and Joliet municipal boundary with the City of Joliet encompassing 21 acres of development located along the frontage of Route 30.
In 2007, the Village of Plainfield reviewed and approved the initial zoning and annexation applications. After which, the village and the City of Joliet began having conversations about how to effectively and efficiently provide municipal services to the project. But due to the recession and lack of any real progress from the commercial development sector, these discussions were put on hold, according to Jake Melrose, economic development manager for Plainfield.
"The Boulevard project has since been rejuvenated with the major anchor, Costco, pursuing the site," he said.
The village's and Joliet's Plan commissions have both recommended approvals for the commercial proposal. But before the village and Joliet consider proceeding with the an intergovernmental agreement must be reached between both municipalities, Melrose added.
The agreement approved by the Plainfield Village Board Monday stipulates that both communities must require the developer to construct the Boulevard roadway as the main arterial to the project area. While the City of Joliet's sanitary sewer and water is available at the site, Melrose said it is undersized and outdated and would need to be replaced before the development can proceed.
"The cost of this replacement is estimated to be $2 million to $3 million because it will need to go under the interstate," Melrose explained. "The village's utilities are readily available at the site after being extended as part of the Route 30 improvements."
Under the agreement, the Village of Plainfield will collect tap-on fees and service billing as typical in any development.
Michelle Trebosky of Joliet said she is counting the days until the wholesale warehouse for members opens in the area.
"Right now, I go to the Costco in Bolingbrook for shopping," said the mother of four. "I would rather have my sales dollars go toward Joliet's revenues."