Will County expands environmental goals
Megann Horstead | 7/2/2019, 10:37 p.m.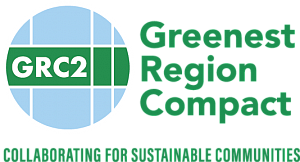 The Will County Board at a recent meeting endorsed the Greenest Region Compact created by the Metropolitan Mayors Caucus.
Board action gives Will County the ability to participate in a forum for chief elected officials of the Chicagoland region to develop consensus and act on common public policy issues and multi-jurisdictional challenges.
"It's calling for communities to work together," Will County Board member Beth Rice said.
The Greenest Region Compact lists several goals and strategies.
Supporting sustainability and environmental initiatives is nothing new to Will County.
The Will County Board adopted the Will County Energy and Conservation Plan in 2012 to address the building of mutually beneficial sustainability programs with municipalities and other entities, and coordinate with regional efforts.
Endorsing the Greenest Region Compact lays the groundwork for Will County to update its Energy Efficiency and Conservation Plan in 2019 to include new and build upon existing goals and initiatives.
"Even though we're doing a good job, we can work together to improve," Rice said. "I don't think anyone can deny when you're doing good. You can do better."
Several officials questioned the need to provide an endorsement.
"I'm concerned that we're trying to align with certain communities in the region because I believe we are the leader in a lot of them," Will County Board member Ray Tuminello said. "I want to make sure that we continue to stay in the position we are. I believe we're doing some phenomenal things with solar; I believe we're doing some phenomenal things with our energy bond act with the energy companies. I just want to make sure we're not pigeon-holed into consensus goals formed by regional mayors that may not be aligned with what we're trying to accomplish, here, in the county."
Will County Board member Tyler Marcum address the concern saying, "One of the things that we talked about was making this more of a county-centered document because it is going to be a living document," he said. "This document does allow us access to grant funding that isn't currently available to us, if we're going to pool our resources. We are going to try to make this county-centered, so it's more applicable to us. It is a living document, and there's nothing legally binding to this."
Tuminello acknowledged that and said anything Will County can do to be more green is a step in the right direction, but he wants the county proceed in the way the board is agreeable to.
Will County Board members Jim Moustis and Don Gould said they are not in support of the compact because of the area power plants and the economic opportunities that could be curtailed.
Will County Board member Steve Balich said he is not in favor of joining the Greenest Region Compact, either.
"I am of the opinion that when you say, 'It opens up more grant money,' since we are already the leader, they need us to get their grants," he said. "We're doing way more than any other folks, as far as I know. So, I don't see why we should join their group. We should create our own group, and [ask] them if they want to join our group."