Will County expands environmental goals
Megann Horstead | 7/2/2019, 10:37 p.m.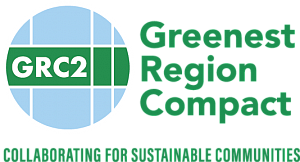 Will County Board member Jacqueline Traynere questioned some of the board's concerns for endorsing the Greenest Region Compact, in part, because Will County has already enacted portions of the associated initiatives.
"We've already adopted some of these things," she said. "We are the people that we're talking about in this document. I don't know how we couldn't agree with what we're doing. … This document just codifies that, and says, 'We are one of the leaders in the community'. It doesn't say we're the [leading] county community, but we're the leader in the community."
In an 18-7 vote, the Will County Board endorsed the Greenest Region Compact.
Anti-abortion proclamation denied
Also at the meeting, Balich took issue with Will County's decision to deny his request to read a proclamation in support of anti-abortion.
The state of Illinois recently passed legislation expanding reproductive health access.
"It's a very sad day to me when we're not allowed to actually speak our conviction," Balich said.
Will County Board member Judy Ogalla said county officials have been contacted by constituents about the reproductive health access legislation signed into law by Gov. J. B. Pritzker.
The Will County Board typically does not vote on social issues.
Ogalla said she thinks this issue is county business as it impacts many residents.
Ogalla took time to read the proclamation aloud during the meeting.
"I'd like to just say that the Republican Caucus stands against the inhumane act of allowing new-born babies to die, [and] that we believe that everything she be done to protect the lives of these babies," she said.
Ogalla proclaimed that July is "Protect All Babies Born Alive Month."
Ogalla asked that everyone, who in attendance for Will County's July 19 recessed board meeting, wear blue in support of the lives of every baby born alive.